How Much Do Coding Bootcamps Cost?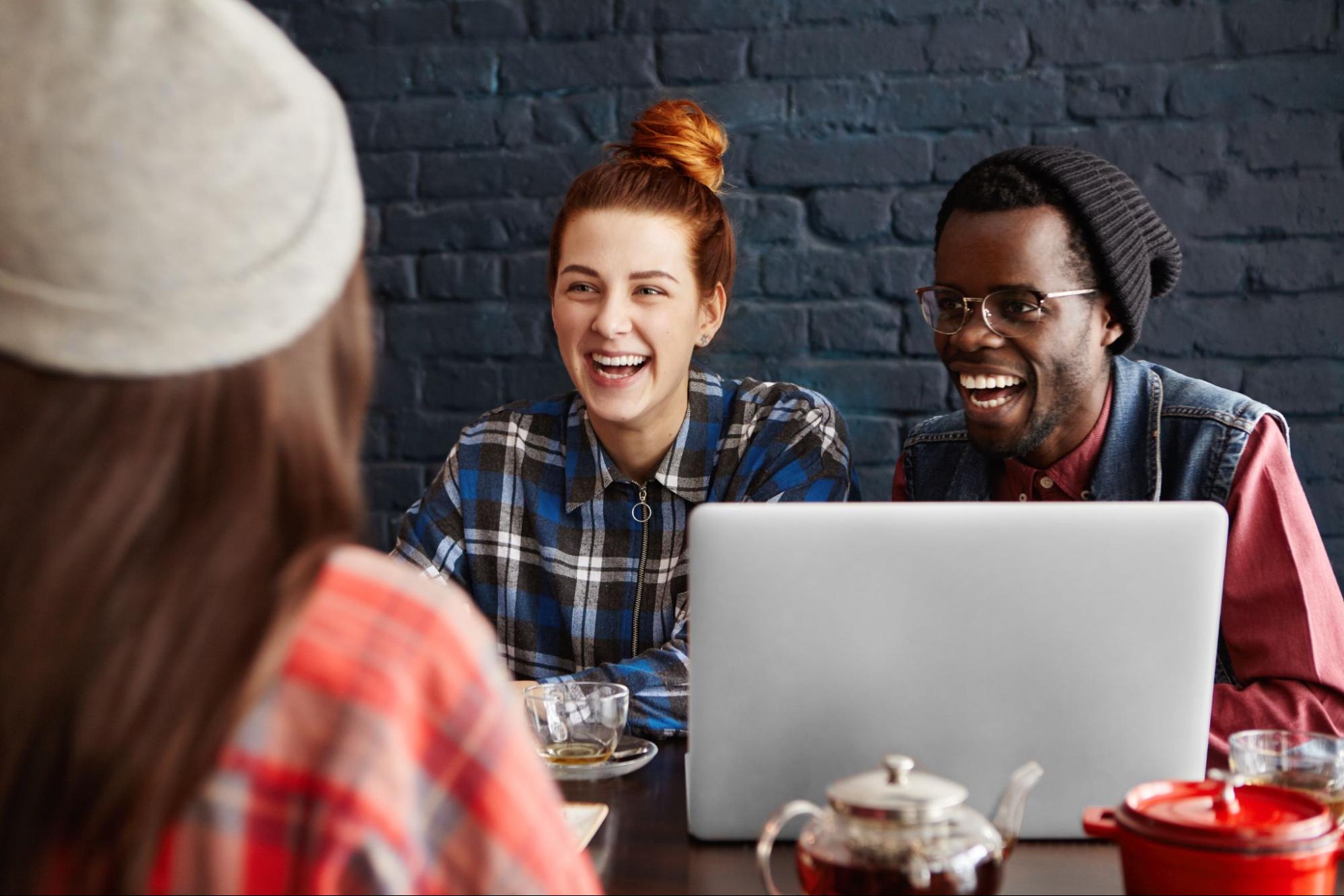 Coding bootcamps have been growing in popularity in recent years — but do they help? How much do coding bootcamps cost? This article answers all of those questions and more.
Reading Time 8 mins
Coding bootcamps have been growing in popularity in recent years — but what are they? Who do they help? How much do coding bootcamps cost? This article answers all of those questions and more. ‌
What is a coding bootcamp?
Put simply, coding bootcamps are intensive educational programs that focus on rapidly learning programming skills to become a full-stack web developer.
‌Bootcamps are an increasingly popular alternative to a university education. Students must work to keep up with the demanding pace of learning many programming languages and immediately put the lessons they learn in the classroom to practical use.
At the end of a bootcamp, students should walk away with coding experience in programming languages like JavaScript, HTML and CSS, Ruby, and a strong portfolio of projects.
Both bootcamps and college classes have their merits — but if you want to learn new skills and get to work quickly, bootcamps are the way to go.
How much do coding bootcamps cost in 2021?
Bootcamps are more than just courses — they're intensive, often fully immersive programs that allow you to invest in the growth or change of your career. But how much do coding bootcamps cost?
According to Course Report, the average cost of a bootcamp in 2020 was $14,142. This figure focuses on full-time programs where students spend a minimum of 40 hours each week on coursework, between the classroom and independent working time.‌
‌‌Tuition costs at Flatiron School
Flatiron School, ranked as a top coding bootcamp by Course Report (2020-2021), comes in at $16,900 for all programs, with the potential for scholarships and loans. ‌
But don't choose a bootcamp solely based on low cost. There's an intrinsic value with the cost of a program. For example, the curriculum at Flatiron School goes through review by a panel of industry experts annually to ensure that the program meets current industry standards.
You'll learn from experienced instructors, rather than a "learn and read on your own" approach of other programs. Finally, included in the cost of tuition, you get access to 1:1 career coaching for 180 days after graduation.
Coding bootcamps vs. college‌
We mentioned that coding bootcamps were becoming an increasingly popular means of getting a technical education. However, you might wonder how they stack up against getting a computer science degree.
‌Some of the content may be similar, but there are fundamental differences between these two approaches, and we'll cover some of them here.
Time commitment
Most full-time students spend at least four years in pursuit of a bachelor's degree, where they attend classes for several hours each day and commit several more in the evenings to studying and completing homework assignments.
Full-time bootcamps, on the other hand, focus on accelerated learning, which means that most of them run for 12 to 15 weeks, though that time frame can vary based on the curriculum.
‌In this regard, university education is typically more forgiving because the time it takes to complete depends primarily on a student's course load. Classes can also be retaken if not fully grasped the first time around.
‌Bootcamps frequently have rigid schedules, though if you need more of a part-time option, Flatiron School offers flexible pace options where the student may choose to complete the same curriculum in 20, 40, or 60 weeks. This is helpful for people who have other time commitments, such as a family or career outside of their education.
2. Financial cost
There's no comparison between the cost of a bootcamp and the cost of a bachelor's degree. ‌
The mean price for a year in college for the 2020-2021 school year is north of $25,000, with top-rated technology schools such as Carnegie Mellon and Massachusetts Institute of Technology (MIT) coming in at above $60,000 per year. On the other hand, even the most expensive bootcamp tops out at $30,000, though the vast majority are in the $10,000–$20,000 range. ‌
How to pay for a coding bootcamp
The most obvious way to pay for your education is to put up the investment upfront. If you have the means, the advantage here is that you don't have to think about it anymore afterward, and you can just focus on your studies.
‌Of course, not everyone can foot the bill all at once. There are several alternative ways to pay for bootcamps:‌
Educational loan‌s. While there isn't much federal aid available for coding bootcamps, the good news is that several private lenders offer financing to bootcamp students.
Payment plan‌s. Some bootcamps offer the option to pay for your accelerated learning in installments. Of course, the terms of your payment plan will differ from school to school.
Scholarships. Some bootcamps and private institutions offer scholarships to students, either based on merit or based on driving diversity — such as scholarships for women or underrepresented minorities. You can also check for any local resources that might offer scholarships.
What salary can I expect after graduating from a coding bootcamp?
For some people, the most important element of research in deciding what to do about attending an online coding bootcamp is the outcomes of prior students. ‌
Job placement
The hallmark of a top-tier coding bootcamp is the ability to help students find jobs shortly after graduation. Unless the program is new and you're willing to take a risk, you'll want to steer clear of bootcamps that either have low rates of job placement or have no data available. It's a good idea to ask for a third-party verified outcomes report so that you have a clear picture of what you might expect upon successful completion of the program.
‌Flatiron School is proud to be the first coding bootcamp to put out job placement statistics that were examined by an independent third party. More than 85% of our students found jobs using the skills they'd learned within one year of graduation.*
*for job-seeking on-campus and online graduates included in the 2020 Jobs Report including full-time salaried roles, full-time contract, internship, apprenticeship, and freelance roles, and part-time roles during the reporting period (see full Jobs Report here).
Flatiron School salary reports‌
Flatiron grads aren't just getting tech jobs — they're being paid well too.
Graduates of the Software Engineering program at Flatiron School boast average starting salaries higher than the national average. See the most recent jobs report for complete details.
Are coding bootcamps worth it?
Coding bootcamps are phenomenal programs for developing new skills, but they aren't for everyone.
‌Whether or not a coding bootcamp will be worthwhile for you is highly dependent on your goals and your ability to commit to the workload. However, below are some benefits and disadvantages of attending one. ‌
Pros 
Here are the benefits of attending a coding bootcamp:
Developing hands-on skills quickly. For someone who wants to take advantage of the upward trend in tech careers, four years and hundreds of thousands of dollars in tuition toward a college degree might be too big an investment. Coding bootcamps offer the chance to pick up real-world job skills for a fraction of the cost, and in a fraction of the time.
Focus on your career. Many of those who take bootcamps are already professionals in another field. They are looking to make a transition into a specific career — whether that be web development, data science, UX design, UI design, or project management. They don't have time or desire to pursue studies that aren't directly related to their career pursuits.
Paying highly affordable tuition. While it's true that coding bootcamps require a sizable investment, they are much more accessible than CS degrees for those who don't want to rack up student loan debt. Even the priciest bootcamps cost less than a semester's tuition at America's top tech schools.
Access to a career coach. Many top bootcamps offer career services and job search assistance to recent graduates. These offerings might include anything from accountability check-ins to materials review and even mock interviews. Part of landing a tech job is being prepared for the technical interview, and career coaches can make all the difference to job seekers.
‌Networking. A robust professional network is critical for any job seekers, and the good news is that bootcamp grads have one baked into their programs. You'll build connections online via blogging, and bootcamps often bring in guest speakers that you can network with.
‌Developing in-demand skills‌. Where university programs might hold onto curricula that include legacy languages and approaches to development, most bootcamps are going to teach the most in-demand paradigms and technologies. The fact that you can start and finish your program within a year — or even a few months — means that there's virtually no danger of your skills becoming outdated before you finish.
Cons
Of course, there are a few potential drawbacks to attending bootcamps:
Following a tuition payment schedule. Typically, tuition is paid either upfront or over a much shorter period than federal student loans.
Lesson pacing. Bootcamp programs are fast-paced, so new students need to be prepared to study and work on projects for long hours to succeed — and the workload can be overwhelming.
Some employers prefer degree holders. There are still a few HR managers who expect candidates to have a college degree. However, many in the industry believe that bootcamp graduation is a respectable means to developing the skills required to get started in a rewarding career.
‌No matter where you get your start, it's important to keep learning in IT fields. Starting with a bootcamp and later going for a degree can be a viable path to advancement, though it's just as possible that you could learn the skills you need both on the job and through learning on your own. ‌
Are you ready to learn from a coding bootcamp?
We covered a lot in this article, and we hope that you're better equipped to do your research on the various bootcamps and educational paths that are available today.
‌When you do so, make sure that you look not only at outcomes and average salaries but also at what those who went before you have to say. Several websites, including Course Report and Career Karma, maintain a space for alumni to leave reviews detailing their experiences with various bootcamps.
‌Flatiron School consistently ranks among the top coding bootcamps in such places. If you'd like to learn more, check out Flatiron School or book a 10-minute chat with an admissions rep today.
Disclaimer: The information in this blog is current as of 13 July 2021. Current policies, offerings, procedures, and programs may differ. For up-to-date information visit FlatironSchool.com.
Posted by Blair Williamson / July 13, 2021