*For job-seeking full-time and part-time graduates included in the 2022 Jobs Report, including full-time salaried; full-time contract, internship, apprenticeship, and freelance roles; and part-time roles during the reporting period. Click here for the full Jobs Report.
You can become a Product Designer.
Our programs take a holistic approach to learning, teaching both the latest technologies and problem-solving techniques. We'll teach you how to design, but also how to learn and adapt.
Whether you have zero design knowledge, are self-taught, or are somewhere in between, this course will take you from foundational skills to industry-ready in as little as 15 weeks.
Possible Career Paths
The demand for Digital Design remains at an all-time high. In fact, The Bureau of Labor & Statistics projects a 16% national growth for Digital Design roles from 2022 to 2031, which is much faster than the average for all occupations. Here are some in-demand jobs you could land:
Not sure if our course is right for you? Hear from students who've been where you are. These students took charge of their futures, enrolled in our Software Engineering course, and jumped head-first into a new and exciting career.
Great companies have hired Flatiron School graduates
Meet our Experienced Product Design Instructors
Our curriculum is created and taught by Product Designers with years of real-world industry experience. When you join Flatiron's UX/UI Product Design bootcamp, you'll be trained by experienced professionals.
Tyler Entingh
"I'm in it for the lightbulb moments and sharing in that joy of solving complex problems through good design."
Angel Wu
"Teaching isn't just my profession; it's my passion. My joy comes from witnessing students evolve into design thinkers, reshaping the way we interact through empathy, aesthetics, and functionality."
Upcoming Course Start Dates
Course Dates
Start Date
Pace
Location
Discipline
Status

January 8, 2024

Jan 8, 2024

Full-Time
Online
Product Design
Open

January 8, 2024

Jan 8, 2024

Full-Time
Online
Product Design
Few Spots Left!

January 29, 2024

Jan 29, 2024

Part-Time
Online
Product Design
Open

January 29, 2024

Jan 29, 2024

Part-Time
Online
Product Design
Open

March 4, 2024

Mar 4, 2024

Part-Time
Online
Product Design
Open
Become a Product Designer in as little as 15 weeks.
Your Life Won't Wait For A Career Change
Our students understand that there's a lot of hard work ahead of them, but we also understand the need for flexibility. We deliver a structured learning experience that adjusts to your lifestyle. Your admissions representative will help you choose the option that makes sense for you.
Full-Time
You're ready to commit to a full-time course load. You'll graduate in 15 weeks thanks to a rigorous schedule: 8 hours a day, Monday to Friday.
15 weeks long
In-person or online
Synchronous learning with your cohort
Course highlights:

Group work with instructor help
Paired with design sessions
Lab time with instructional staff
Part-Time
Our part-time course is designed for busy people. If you don't have 8 free hours to dedicate a day (same), then our part-time course is for you.
Paced to complete at 40 weeks
Online only
Asynchronous learning at your own pace
Course highlights:

Pre-recorded lessons
Optional live lectures and office hours
Slack with classmates and instructors
UX/UI Product Design Curriculum
Our curriculum incorporates the latest emerging technologies, including artificial intelligence (AI) tools. During class, we have a hands-on, community approach to learning, one that includes lab work, creating a real-world portfolio, and 1-on-1 instructor access.
Download The Syllabus
All students are required to complete pre-work before the start of Phase 1 to have a working knowledge of UX and UI processes. During Prep, students prepare for success by familiarizing themselves with the the tools and processes they will utilize during the Product Design course including Figma.
In Phase 1,  students will learn about using generative AI as a research analysis tool. Discover how to develop personas and user journeys, conduct market research on competitors, use natural language processing (NLP) to automate the identification and categorization of patterns, and draft surveys for gathering user data. By the end of this phase, students will be able to identify potential opportunities and threats in a product design environment as well as evaluate the long-term effects of AI on design.
In Phase 2, students will learn the essential components of the UI (User Interface) design process, including standard tools, best practices, and deliverables. Learn the fundamentals of interface design as well as how to co-create with AI for inspiration. Explore more about prompt engineering, which can generate design elements such as typography, color palettes, and design patterns based on project requirements. By the end of this phase, students will have hands-on experience and be equipped to harness the full power of AI to fuel the creative process.
In Phase 3, students will learn how to use generative AI to develop content for design projects. Explore how AI can be used to create ideas for content outlines, headings, descriptive copy, microcopy, error messages, FAQ's, keyword research and SEO. By the end of this phase, students will be able to use AI as a powerful tool to create compelling and effective designs, enabling better communication with users as well as improved user experiences. 
In Phase 4, students will learn how to use generative AI to prompt for whiteboard challenges, which will help develop design thinking skills. You will receive evaluations of completed design challenges, which will help you to refine your approach and develop your design skills further. Also, you will have a chance to how to use generative AI to craft compelling narratives to convey the purpose of your work to clients or stakeholders. By the end of this phase, students should develop the ability to think creatively and communicate design ideas effectively.
In Phase 5, students will create and launch an online portfolio of their best work. They will author a case study that explains the insights and decisions they made during the product design process. This program will challenge students to talk competently about their work and to communicate their strengths in UX and UI as they prepare to enter the job market.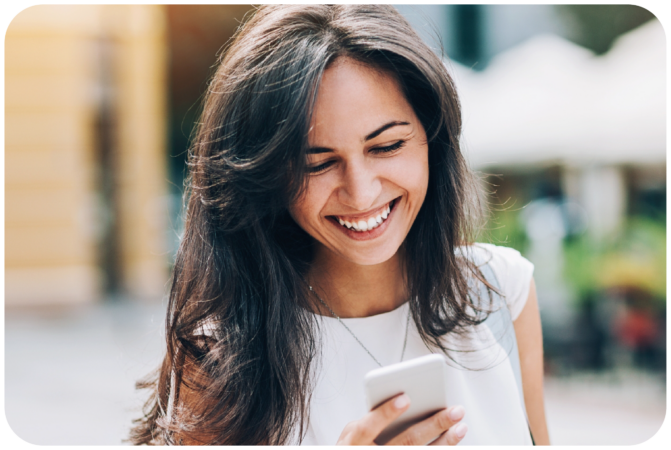 Tuition
Whether you are full-time or part-time, our UX / UI Product Design program is the same price.
We have 3 easy ways to pay:
Pay up front & in full
Pay with a traditional loan (as low as $388/month)
Pay with an interest-free loan (as low as $742/month)
Frequently Asked Questions
Product Design is a holistic concept that has ownership over both UX (user experience) and UI (user interface) design. UX design focuses on the total user experience with a digital product. UI design focuses on the visual experience of a digital product, such as fonts, colors, and animations.
Why is UX / UI important?
Good UX / UI helps companies achieve their goals. It can help effectively communicate a company's value, win customer confidence, or even close a sale.
Is UX / UI Product Design a good career? What jobs can I get with UX / UI Product Design?
Yes! Product Design is a career with many opportunities and that is relatively future-proof given how many different disciplines it covers – research, analysis, design, experimentation, and more. Flatiron School's Product Design course prepares students for a variety of career paths, including UX Designer, UX Researcher, UX Writer, Interaction Designer, UI Designer, UI Engineer, Visual Designer, Communication Designer, Information Architect, or Full Stack Designer, just to name a few.
Do I need artistic talent to become a UX / UI Product Designer?
No! While there is a decent amount of drawing involved in UX / UI Product Design, the purpose is to develop or communicate ideas. That can be done very simply – meaning, it doesn't take a great deal of artistic talent. See this explained firsthand in a Sketching for Design instructional session.
What requirements do you need to join the product design course?
We don't require you to have prior experience to apply for the Product Design program. Our admissions requirements are being at least 18 years old, having a high school diploma, a GED or equivalent credential, having a native or highly proficient fluency in English, and completing the admissions process.
Before joining your cohort on Day 1, you will have to complete around 40 hours of coursework called Prep to learn the basics of product design so you are prepared to get started straight away.
What is included in Flatiron School's Product Design course?
Before beginning day one at Flatiron School, students will gain access to a pre-work curriculum that covers the course structure, an overview of design tools such as Figma, Invision, and Webflow, and the basics of UX and UI design.
Throughout the course, students will receive hands-on guidance from experienced instructors. We will teach ethical and inclusive design, HTML and CSS, and more. We often bring in guest speakers – past guests have included designers from Oracle, Finstra, and Dataquest (just to name a few). Students will have ample opportunity to participate within Flatiron School's community events and meet people from other cohorts. 
Upon graduation, you'll receive up to 180 days of one-on-one career coaching, dedicated to helping you find a job in the digital design industry. This includes resume reviews, job search advice and support from experienced coaches, and mock interviews.
What is the difference between the Live (full-time) and Flex (part-time) experience?
The Live program is 15 weeks, but rather than going to a campus, you'll be logged on learning remotely full-time. Both on-campus and Live programs monitor attendance daily. The Flex program gives students up to 60 weeks to complete the curriculum, and offers the most flexibility day to day. Students enrolled in Flex programs must attend 10 check-ins in order to be eligible for graduation but are not otherwise required to attend live instructional activities.
How do Flatiron School's courses stack up against free tutorials and other live instructor bootcamps?
The price of our courses reflect our unique approach to learning and support. There are many free resources that can help you learn any discipline, but given the complexity of the topic they can be difficult to navigate independently. Furthermore, students often rave about the camaraderie they establish with instructors, other students, coaches, and alumni – all valuable networking opportunities when it comes to a job search. Our courses and support after graduation are built specifically to provide the structure and community that's required to be successful. 
As for our more traditional competitors – those who are priced similarly and offer live instruction – most haven't been around as long as Flatiron School, so they may not have the same depth of expertise, employer partner relationships, or alumni network.
What's the application process like?
The first step is to fill out a written application. Once submitted, you will receive prompts from the admissions team to schedule an interview and take a 15 min aptitude assessment. During the interview a member of the admissions team will learn about your learning needs, career goals, and help you decide whether the program is the right fit for you. If you passed your assessment, we will give you the admissions decision after your interview.
What financing options are available?
What does job search support look like?
The Flatiron School Career Services team exists to help get you hired. You'll receive guidance on how to:
Build and Optimize your LinkedIn Profile and Resume

Ace your behavioral and technical interviews

Grow your network of tech professionals

Connect with Flatiron School employer partners 

Negotiate your salary

Optimize your job search using AI

Track job search activity using Huntr
You'll partner with a dedicated Career Coach regularly to make forward progress each week, with up to six months of one-on-one support after graduation. 
What types of companies hire Flatiron School graduates?
Our graduates have and continue to make lasting impact in a range of companies from small startups to Fortune 500 companies. 
Companies who have hired our grads include:
Google
Apple
Microsoft
IBM
Facebook
Shopify
VOX
BuzzFeed
Spotify
Accenture
Intel
Kickstarter
The New York Times
Thought Works
Goldman Sachs
PWC
Citi Bank
Dow Jones
Akamai
What is Flatiron School's job placement rate?
You can view our latest job placement rates in our Jobs Report.
We've issued a third-party examined Jobs Report each year since 2014 and remain committed to honesty and transparency with student outcomes.
I have questions. What should I do?
Feel free to schedule a chat with one of our Admissions representatives. They are here to answer your questions and help you decide the best next steps. Recent students have described their Admissions reps  as "easy, supportive, friendly, transparent, and personal."