An Exceptional Learning Experience
Awarded Best Coding Bootcamp 2021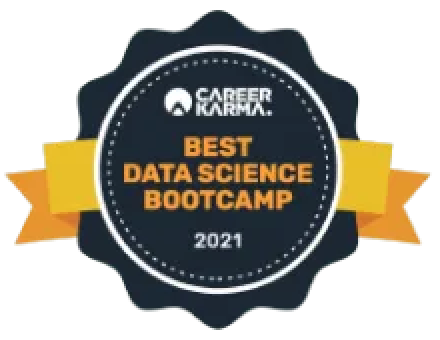 Awarded Best Data Science 2021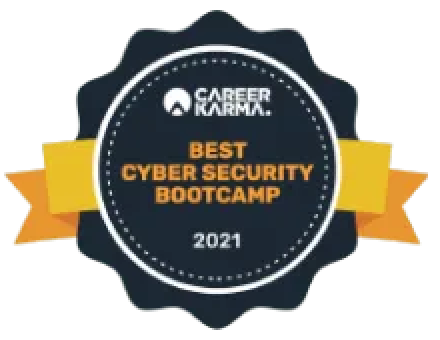 Awarded Best Cyber Security Bootcamp 2021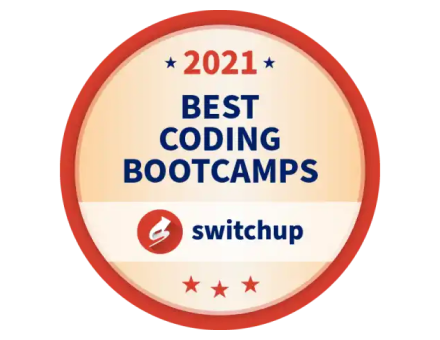 Awarded Best Online Bootcamp 2021
Learn the skills to kickstart your product design career.
What you'll learn
UX Process
Learn how to conduct research, interpret data, and create assets that will make it easier to communicate your information and ideas.
Ethical and Inclusive Design
Designers have an ethical duty to consider how their work impacts the lives of the people who use their products. In this course, you'll learn how inclusive and accessible design is both as an innovative opportunity and a great product strategy.
Foundational Research
Great product design starts with research. For product designers to be credible, they must ask great questions, synthesize data, identify opportunities, and present their findings. We will teach you how to frame your research questions and how to choose qualitative and quantitative methods to answer them.
Ideation and Innovation
Sketching and rapid prototyping allow you to put your brain and body to work. Align your concept with business needs and user requirements. 
What you'll learn
UI Process
Visual design and interaction design play a key role in enhancing the user experience. In this phase, you'll use Figma to create high-fidelity designs and prototypes. 
Elements of Visual Composition
Design an optimal layout with fonts, shapes, lines, colors, images, and negative space. 
Typography and Color
Use typography in a way that serves both your content and your readers. Create and apply color themes to the elements of a user interface, creating visual balance, emphasis, organization, and direction.
Interaction and Animation
Create interactive prototypes to test users' ability to accomplish task scenarios. Use appropriate tools and processes to create animations.
What you'll do
Studio 1
In Studio I, you'll deepen your examination of the ways design and technology impact consumer behavior, and increase your focus on inclusive design and digital ethics. You'll round out your knowledge of evaluative research by conducting usability testing, and analyze quantitative and qualitative data to identify and present meaningful insights.
Product design framework 
Use a common framework to understand, analyze, and diagram a core functional task a product's user is trying to accomplish
Usability test 
Test proposed solutions with users, analyze test results, and create new iterations based on user feedback
UI Kit
Create an organized library of visual user interface assets to hand off to developers
What you'll do
Studio 2
In Studio II, you'll take on the role of project owner, which means you decide what to research, how you'll collect the data, and what to build. You'll learn techniques for running design projects and presenting designs to stakeholders.
Microinteractions
Design a series of small interactive moments that enhance a user's experience with a product and nudge them toward accomplishing a goal
Data visualization
Convert raw and potentially intimidating data into useful, actionable insights for presentation
Communication
Develop a plan of action based on a balance of user and stakeholder needs, and communicate and collaborate with stakeholders throughout the process of executing that plan
What you'll do
Portfolio
In the final phase of the Product Design program, you'll refine your existing projects and combine them into an online portfolio designed to attract the notice of hiring managers. You'll learn the fundamentals of web development and use a tool called Webflow to build responsive web pages. Finally, you'll discover techniques for promoting your work and presenting a completed design to an audience.
Web development
Learn the basics of writing semantic, accessible HTML, as well as styling your web pages with CSS. Apply the fundamentals of responsive design to keep your pages legible on a variety of screens and devices.
Portfolio
Craft case studies describing the complete story of a design project from research to ideation to execution. Build and publish an online portfolio using Webflow.
Career development
Practice presenting finished designs to an audience, learn networking techniques, and participate in design and whiteboard challenges inspired by real-world interviews
Choose a course pace that works for your life. Learn full-time or at a flexible pace.
Our students understand that there's a lot of hard work ahead of them, but we also understand the need for flexibility and autonomy. We deliver a structured learning experience that also adjusts to your specific lifestyle. 
Learn a life-changing skill at your pace. Your admissions representative will help you choose the option that makes sense for you.
Live
You'll learn product design skills on a fixed schedule: roughly 8 hours a day, Monday through Friday, for 15 weeks. You will interact with students and instructors on a full-time schedule, and learn in both a solo and collaborative capacity.
15 weeks long
Daily touchpoints with your cohort, group work with instructor help, paired programming sessions, lab time with instructional staff, and community support.
Best for: students who want to lean into live lectures, a structured schedule, and learning in community with other students.
Available: in-person and online
Flexible Pace
You have access to the same award-winning curriculum, but set your own schedule — choose 20, 40, or 60 weeks — and work independently. With added flexibility, you'll still be able to access study groups and 1:1 instructor sessions.
20, 40, or 60 weeks long
Set your own hours
Mostly recorded lectures, with optional live weekly lectures and office hours, weekly check-ins with instructors, ability to chat with classmates and instructors via Slack.
Best for: working professionals that need to fit class into their already-busy schedule.
Available: online only
Choose a start date
It can be exciting and also intimidating to forge a new path, but it's possible. Both our full-time and flexible pace options can empower you to switch careers, and all you have to do is let us know when you want to begin.
Course Dates
Start Date
Pace
Length
Location
Courses
Status
February 21, 2022
Flexible
20, 40, or 60 weeks
Online
Product Design
Closing Soon
Apply
March 14, 2022
Full-Time
15 weeks
New York City
Product Design
Open
Apply
March 14, 2022
Flexible
20, 40, or 60 weeks
Online
Product Design
Open
Apply
April 4, 2022
Flexible
20, 40, or 60 weeks
Online
Product Design
Open
Apply
April 25, 2022
Full-Time
15 weeks
New York City, Online
Product Design
Open
Apply
April 25, 2022
Flexible
20, 40, or 60 weeks
Online
Product Design
Open
Apply
Find the location for you.
Learn online from anywhere or join us at one of our campuses across the country.
Transition to a rewarding product design career.
Flatiron School students learn the UX/UI design skills that can help them change their lives and the organizations they work for. You'll develop these critical skills through interactive labs, project walk-throughs with instructors, and collaboration with your cohorts.
Our rigorous courses might not be easy, but you'll be rewarded with a new career and fresh opportunities. Flatiron School helps guide your journey after your education, providing you with tools to help you land at companies and organizations where you can make a difference.
Start your career with real-world skills
This entire product design program was created with your job-ready portfolio in mind. You'll learn foundational UX and UI skills in the beginning of your program before you move on to Studio I and Studio II, where you'll work on projects from conception to completion. You'll finish strong by designing and publishing your product design portfolio and a case study that explains the insights and decisions you made during the product design process.
Career coaching for 180 days
We're committed to your success. That's why we include up to 180 days of 1:1 career coaching. Meet with your Flatiron School career coach regularly to optimize your job search. Your coach can help with interview prep, resume reviews, and building your personal brand.
Access to a vast employer network.
We've built relationships with hiring managers at top companies across the world, creating a robust employer pipeline for Flatiron School grads. Our Employer Partnerships team is constantly advocating for our grads to get you in the door. 
Our grads work for some of the most influential companies in the world
Learn with a community.
Flatiron School offers award-winning courses and proven outcomes. But the beauty of Flatiron School is that you learn in-demand skills with the support of the community — that we call the  Flatiron Family. From our employer partners down to your cohort mates, our community is actively rooting for your success.
How to Apply
Step 2: Interview
Speak with an admissions representative. This is a non-technical interview, and is an opportunity to learn more about our program. Here's what you can expect in the admissions interview.
Step 3: Admissions Assessment
Step 4: Admissions Decision
Typically within 4 business days, you will hear from our team if you've been accepted.
Step 5: Prework
If accepted, you will begin "pre-work" that must be completed before the first day of class. Pre-work consists of approximately 20 hours of lessons and labs to prepare you for the course.
Tuition
No matter what discipline or pacing option you choose, all of our programs are available at one price, with 3 ways you can pay.
We have 3 easy ways you can pay for tuition.
Pay upfront
Pay with a loan
Pay in 12 monthly installments
Scholarships & Diversity Initiatives
We believe that everyone who is willing to work hard deserves an opportunity to break into tech. That's what we offer scholarships to support diversity in tech — from our access scholarship to programs to support underrepresented groups in tech. See Scholarships
Frequently asked questions about product design
On-campus programs are held full-time and you are expected to be on campus for each day of class. The online program uses the same curriculum, but gives you the added flexibility of studying from home.
No matter which program you sign up for, you can still visit campus to connect with fellow students and alumni, find quiet places to study and work, and attend networking and workshop events.
Product and UX/UI design involve creativity and analytics, and product designers usually specialize in experience design, information architecture, UX design, UI design, and much more. Their skills revolve around user empathy, interaction design, information architecture, coding, visual design, product visions, research, and data analysis.
At its core, product design and UX/UI use design, research, and data to solve problems for a user's experience — to help users reach their goals more easily, naturally, and efficiently. In many ways, a product designer is a customer experience designer — and many of them go by that title.
While they vary with each course and each school, product design and UX/UI design courses are short-term and often rigorous training programs to help students learn the design, information architecture, user empathy, interaction design, and research skills they need to become a product designer.
Yes, as mentioned above, product design is a well-paying job that is relatively future-proof given how many different disciplines it covers — research, analysis, design, and experimentation.
Digging deeper, product and UX/UI design is a good career in many cities across the country. As is being a UX designer, UI designer, UX/UI designer, or full-stack designer.
According to Glassdoor, the average product designer salaries are relatively high in each of the country's biggest job markets.
UX/UI design is a unique blend of artistic creativity, research skills, and analytical skills, meaning it's a transferable skill across many disciplines and industries.
And the average salaries for product designers reflect their unique skills. According to Glassdoor, the average salary for a product designer is $104k nationwide.
Similarly, UX designers average $112k and UI designers average $90k.
This makes UX/UI design a great career for creatives and analytically minded people regardless of whether they're in it for the creativity or the money. Marketers, salespeople, and analysts have all proven to have the skills to become great UX/UI designers.
UX/UI design is an ever-evolving and exciting discipline that'll be critical for companies well into the future regardless of their industry.
Satisfied customers are important for any business. The happier your customers, the more customers you'll have and the more they'll engage with you.
Good UX/UI and product designers understand what customers want and communicate your company's value to them effectively while helping them achieve their goals. Maintaining a good experience wins customer confidence and keeps them coming back to use your service.
Our Product Design course prepares students for roles like product designer, UX designer, UX researcher, interaction designer, UI designer, visual designer, and communication designer. The skills gained during this course form a partial but important foundation for additional roles like content strategist, information architect, UX writer, UI engineer, and product owner.
In terms of job types, graduates are prepared for full-time salaried and part-time jobs, internships, apprenticeships, and contract and contract-to-hire roles.
The Flatiron School Career Services team exists to help get you hired. We do this in two ways:
Empowering stand-out job-seekers to learn to be no-brainer hires → this is what your Career Coach does!
Building a nationwide network of hiring partners → this is what the Employer Partnerships team does!
You will have an initial meeting with your career coach during the program to get acquainted with the process. Once you've graduated from the program you'll work with your Career Coach on how to maximize your opportunities and efforts for landing a job. It is important to note that, like with our course, you must come prepared and committed. Your Coaches will help you to get organized and prepare you for interviews, but it is up to you to do the heavy lifting as well.
If you would like to connect with a member of our team, please simply schedule a chat with one of our admissions representatives.