Course Start Dates
Course Dates
Start Date
Pace
Campus
Status
September 19, 2022
Part-Time
Online
Open
September 19, 2022
Full-Time
Online
Open
September 19, 2022
Full-Time
New York City
Open
October 10, 2022
Part-Time
Online
Open
October 31, 2022
Part-Time
Online
Open
October 31, 2022
Full-Time
Online
Open
October 31, 2022
Full-Time
New York City
Open
November 21, 2022
Part-Time
Online
Open
December 12, 2022
Part-Time
Online
Open
December 12, 2022
Full-Time
Online
Open
December 12, 2022
Full-Time
New York City
Open
More Dates
An Exceptional Learning Experience
Awarded Best Coding Bootcamp 2021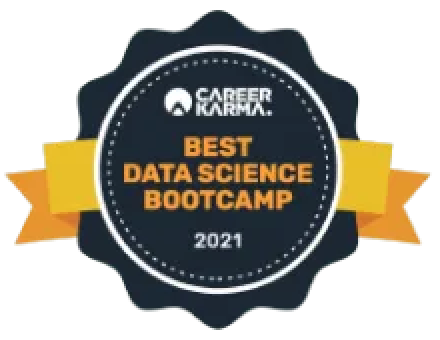 Awarded Best Data Science 2021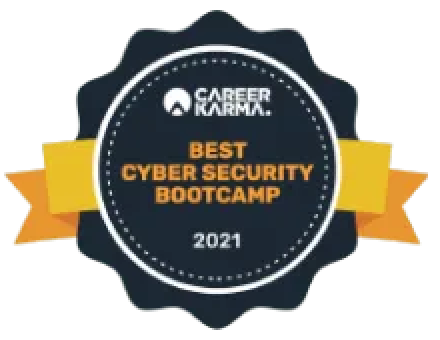 Awarded Best Cyber Security Bootcamp 2021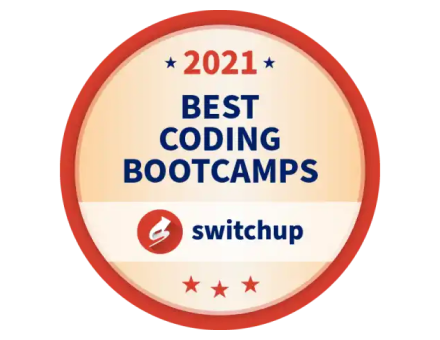 Awarded Best Online Bootcamp 2021
Learn the skills to kickstart your data science career.
What you'll learn
Data Analysis & Engineering
You'll learn basic Python programming, how to use Jupyter Notebooks, and will be familiarized with popular Python libraries that are used in data science. To organize your data, you'll learn about data structures, relational databases, ways to retrieve data, and the fundamentals of SQL for data querying structured databases.
Items covered:
Variables
Booleans and Conditionals
Lists
Dictionaries
Looping
Functions
Data Structures
Data Cleaning
Pandas
NumPy
Matplotlib/Seaborn for Data Visualization
Git/Github
SQL
Accessing Data through APIs
Web Scraping
What you'll learn
Scientific computing & Quantitative Methods
You'll learn about the fundamentals of probability theory like combinations and permutations. You'll also learn about statistical distributions and how to create samples, then apply this knowledge by running A/B experiments. Lastly, you'll build your first data science model using linear regression.
Items covered:
Combinatorics
Probability Theory
Statistical Distributions
Bayes Theorem
Sampling Methods
Hypothesis Testing
A/B Testing
Linear Regression
Model Evaluation
What you'll do
Machine Learning Fundamentals
You'll learn about regression analysis and a new form of regression — logistic regression. You'll also learn about penalization terms, preventing overfitting through regularization, and using cross-validation to validate regression models.
Items covered:
Linear Algebra
Logistic regression
Maximum Likelihood Estimation
Optimization Cost Function
Pipeline Building
Hyperparameter Tuning
Grid Search
Scikit-Learn
Gradient Descent
K-Nearest Neighbors
Decision Trees
Ensemble Methods
What you'll do
Advanced Machine Learning
You'll be introduced to threading and multiprocessing to be able to work with big data.  In doing so, you'll learn about PySpark and AWS, and how to use those tools to build a recommendation system.  You'll also learn about densely connected neural networks and sentiment analysis.
Items covered:
Dimensionality Reduction
Clustering
Times Series Analysis
Neural Networks
Big Data
Natural Language Processing
Text Vectorization
Natural Language Toolkit
Regular Expressions
Word2Vec
Text Classification
Recommendation  Systems
What you'll do
Data Science Project
In your final project, you'll work individually to create a large-scale data science and machine learning project. This final project provides an in-depth opportunity for you to demonstrate your learning accomplishments and get a feel for what working on a large-scale data science project is really like.
Choose a course pace that works for your life. Learn full-time or at a part-time pace.
Learn a life-changing skill at your pace. Your admissions representative will help you choose the option that makes sense for you.
Full-Time
You'll learn data science skills on a fixed full-time schedule: roughly 8 hours a day, Monday through Friday, for 15 weeks. You will interact with students and instructors, learning both collaboratively and solo.
15 weeks long.
Daily touchpoints with your cohort, group work with instructor help, paired programming sessions, lab time with instructional staff, and community support.

Best for students who want to learn in live lectures, keep a structured schedule, or who enjoy learning in a community with other students.

Available in-person and online.

Also known as our Live program.
Part-Time
You'll learn data science skills on your own schedule over 40 weeks. You will have access to study groups and one-on-one instructor sessions.
40 weeks long. Set your own hours.
Mostly recorded lectures, with optional live weekly lectures and office hours, weekly check-ins with instructors, chat with classmates and instructors via Slack.
Best for working professionals that need to fit classes into their already-busy schedule.
Available online only.
Also known as our Flex program.
Find the location for you.
Learn online from anywhere or at one of our campuses across the country.
Real-world preparation
Our data science courses aren't for people who think they'll land their dream data job without much effort. Flatiron School is for driven students who understand that they'll need to put in the work for elevated outcomes. You'll graduate with a portfolio of real-world projects to show for your job search.
Career coaching for 180 days
We're committed to your success. That's why we include up to 180 days of 1:1 career coaching. Meet with your Flatiron School career coach regularly to optimize your job search. Your coach can help with interview prep, resume reviews, and building your personal brand.
Access to a vast employer network.
Some of the most influential tech companies in the world hire our Flatiron School grads. Take advantage of Flatiron School's global network of hiring managers.
Your dream data science role is within reach, but it takes real work. Our courses are immersive and intensive, but they will prepare you for a fulfilling tech career. Our career coaches offer actionable advice and insight to help you land a role where you can make a genuine impact and take control of your future.
Our grads work for some of the most influential companies in the world
Learn with a community.
Flatiron School offers award-winning courses and proven outcomes. But the beauty of Flatiron School is that you learn in-demand skills while also networking with a community actively rooting for your success.
Flatiron School offers award-winning courses and proven outcomes. But the beauty of Flatiron School is that you learn in-demand skills with the support of the community — that we call the Flatiron Family. From our employer partners down to your cohort mates, our community is actively rooting for your success.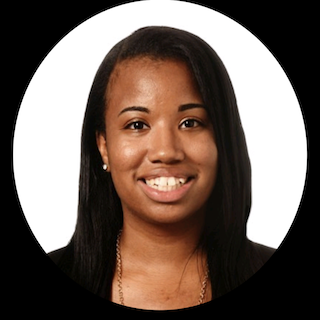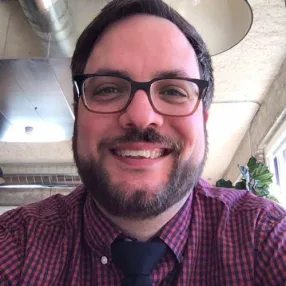 How to Apply
Step 2: Interview
Speak with an admissions representative. This is a non-technical interview, and is an opportunity to learn more about our program. Here's what you can expect in the admissions interview.
Step 3: Admissions Assessment
Step 4: Admissions Decision
Typically within 4 business days, you will hear from our team if you've been accepted.
Step 5: Prework
If accepted, you will begin "pre-work" that may need to be completed before the first day of class. Pre-work consists of approximately 40 hours of lessons and labs to prepare you for the course.
Tuition
No matter what discipline or pacing option you choose, all of our programs are available at one price, with 3 ways you can pay.
We have 3 easy ways you can pay for tuition.
Pay upfront
Pay with a loan
Pay in 12 monthly installments
Scholarships & Diversity Initiatives
We believe that everyone who is willing to work hard deserves an opportunity to break into tech. That's what we offer scholarships to support diversity in tech — from our access scholarship to programs to support underrepresented groups in tech. See Scholarships
Frequently Asked Questions
Data science bootcamps offer a lot of opportunity for anyone looking to break into data science. Though different bootcamps and courses vary, most of them have one goal: to help you learn the skills you need to become a professional data scientist.
Your responsibility is to find a course that teaches you the right skills in a style that aligns with your learning style. That's why, at Flatiron School, we offer courses full-time and part-time, on-campus and online.
If you have a clear vision into your career ambitions, find a course that teaches you the math skills & languages and other data science skills that align with those ambitions. If you do your research well and attend the right place that works for you, then attending a bootcamp is definitely the right choice.
Basically, if you want to become a data scientist, then good bootcamps — and especially Flatiron School — are a good choice for you.
Each data science bootcamp varies — they teach you different skills, languages, disciplines, all in different ways and styles — but generally the term "data science bootcamp" means an accelerated learning program that helps students learn the skills they need to become data scientists.
If you consider "working" to mean that a bootcamp helps you land a new data science job and career, there is a lot of proof that our courses work.
But if you want to just dabble in some data analytics but aren't looking to switch into a data career, then perhaps a data science bootcamp isn't the right option for you. Bootcamps take a lot of commitment, time, and discipline to excel at — it's the type of commitment that would make sense for someone who wants to start a new career, but probably not for someone who's just interested in learning a couple of new skills or hobbies.
But if you're looking to start a career in data science, then good data science bootcamps are a good and efficient route to pursue that ambition.
The Flatiron School Career Services team exists to help get you hired. We do this in two ways:
Empowering stand-out job-seekers to learn to be no-brainer hires → this is what your Career Coach does!
Building a nationwide network of hiring partners → this is what the Employer Partnerships team does!
You will have an initial meeting with your career coach during the program to get acquainted with the process. Once you've graduated from the program you'll work with your Career Coach on how to maximize your opportunities and efforts for landing a job. It is important to note that, like with our course, you must come prepared and committed. Your Coaches will help you to get organized and prepare you for interviews, but it is up to you to do the heavy lifting as well.
If you would like to connect with a member of our team, please simply schedule a chat with one of our admissions representatives.
You can view our latest job placement rates in our Jobs Report.
Our commitment to honesty and transparency is stronger than ever. That's why we continue to release third-party examined Jobs Report each year.