Our curriculum now includes emerging technologies, including the latest artificial intelligence (AI) tools.
You can become a Software Engineer.
Whether you have zero coding knowledge, are self-taught, or are somewhere in between, this course is for you. Our course takes you from foundational skills to advanced, practical knowledge in as little as 15 weeks.
This course will jumpstart your path into a new career.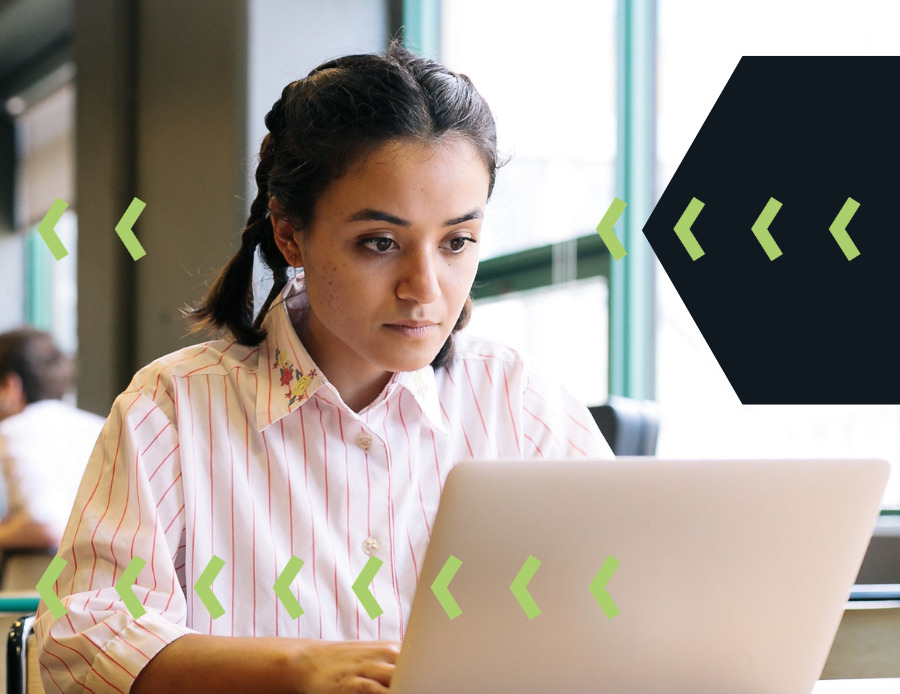 What is Software Engineering?
Upcoming Course Start Dates
Course Dates
Start Date
Pace
Campus
Status
July 10, 2023
Full-Time
Online

Few Spots Left!

July 10, 2023
Full-Time
New York City

Few Spots Left!

July 17, 2023
Part-Time
Online
Open
July 31, 2023
Full-Time
Online
Open
July 31, 2023
Full-Time
New York City
Open
July 31, 2023
Full-Time
Denver
Open
August 7, 2023
Part-Time
Online
Open
August 21, 2023
Full-Time
Online
Open
August 21, 2023
Full-Time
New York City
Open
August 28, 2023
Part-Time
Online
Open
September 11, 2023
Full-Time
Denver
Open
September 11, 2023
Full-Time
New York City
Open
September 11, 2023
Full-Time
Online
Open
September 18, 2023
Part-Time
Online
Open
October 2, 2023
Full-Time
Online
Open
October 2, 2023
Full-Time
New York City
Open
October 9, 2023
Part-Time
Online
Open
October 30, 2023
Full-Time
Online
Open
October 30, 2023
Full-Time
Denver
Open
October 30, 2023
Full-Time
New York City
Open
October 30, 2023
Part-Time
Online
Open
November 13, 2023
Full-Time
Online
Open
November 13, 2023
Full-Time
New York City
Open
November 20, 2023
Part-Time
Online
Open
December 11, 2023
Full-Time
Online
Open
December 11, 2023
Full-Time
Denver
Open
December 11, 2023
Full-Time
New York City
Open
December 11, 2023
Part-Time
Online
Open
More Dates
Your Life Won't Wait For A Career Change
Full-Time
You're ready to commit to a full-time course load. You'll graduate in 15 weeks thanks to a rigorous schedule: 8 hours a day, Monday to Friday.
15 weeks long
In-person or online
Synchronous learning with your cohort
Course highlights:

Group work with instructor help
Paired with design sessions
Lab time with instructional staff
Part-Time
Our part-time course is designed for busy people. If you don't have 8 hours to dedicate a day, then our part-time course is for you.
Paced to complete at 40 weeks
Online only
Asynchronous learning at your own pace
Course highlights:

Pre-recorded lessons
Optional live lectures and office hours
Slack with classmates and instructors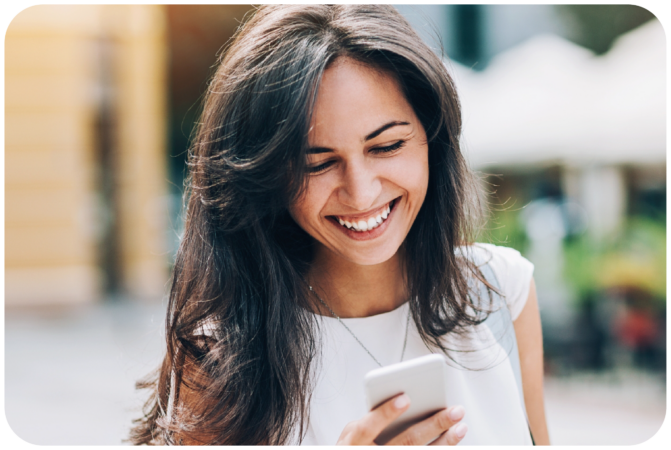 Tuition
Whether you are full-time or part-time, our Software Engineering program is the same price.
We have 3 easy ways to pay:
Pay upfront
Pay with a loan
Pay in 12 installments of just $1,484
Software Engineering Curriculum
Our curriculum is regularly reviewed by hiring managers and incorporates the latest emerging technologies, including the latest artificial intelligence (AI) tools. During class, we have a hands-on, community approach to learning, one that includes lab work, creating a real-world portfolio, and 1-on-1 instructor access.
Download The Syllabus
Software Engineering Prep
All students are required to complete Software Engineering Prep one week before the start of class, which takes between 60-80 hours.
Students are required to have a basic understanding of HTML, CSS and JavaScript by completing prep. During prep, students will get accustomed to the Canvas platform, set up their computing environment and level set their knowledge of the basics of the programming languages that will prepare them for day 1.
Students will learn how JavaScript works under the hood while gaining hands-on experience with JavaScript programming, interacting with the DOM, and event listeners. In addition, students will discover how AI models can help debug issues faster, as well as how to leverage AI chatbots through prompt engineering to clarify misconceptions.
Front End Web Applications
Students learn ReactJS, a component-based JavaScript framework, and have the opportunity to pick up key industry skills by building a project that interacts with an API. Students will also gain understanding of how AI tools can assist with code completion as well as generate unit tests for components.
Students gain a thorough understanding of back end development basics, while learning a new language, Python. Next, students will get comfortable with object-oriented programming and storing information in databases using A1 SQL Builder and object relational mapping. Once students understand Python basics, they will learn to integrate AI features into their apps.
Students learn Flask, a Python web framework, before using it to create their own JSON API along with scalable front ends with React, creating slick, functional, and interactive applications.
After completing the four phases, each with their own group project, students work with instructors to come up with solo project concepts and spend dedicated time building a truly sophisticated application on their own. Students receive plenty of instructor feedback along the way, while diving deep into various advanced technologies needed to bring their concepts to life. Students have the opportunity to share or present their final individual project.
Meet our Experienced Software Engineering Instructors
Our curriculum is created and taught by Software Engineers with years of real-world industry experience. When you join Flatiron's Software Engineering bootcamp, you'll be trained by experienced professionals.
Nancy Noyes
After almost 20 years on a Wall Street trading floor, Nancy took some time off to raise a son. In 2017 she entered the Flatiron School software engineering program, and upon graduation signed on to be an instructor.
Enoch Griffith
Enoch was one of the first graduates of Flatiron School's online program. After working with other students, he found that his passion is to teach. He helped create the Structured Program, where he is now a senior instructor.
Chett Tiller
Following a bachelor's degree in creative writing and a culinary career, Chett pivoted into Software Engineering and is now the Lead Instructor for the Software Engineering course.
Emiley Palmquie
"My favorite project was for a web app that allows a user to pick a mood and get the closest restaurants to them. It was empowering to be able to create something that could solve a problem I faced."
Not sure if our course is right for you? Hear from students who've been where you are. These students took charge of their futures, enrolled in our Software Engineering course, and jumped head-first into a new and exciting career.
When you join Flatiron School, you join a community of like-minded students and industry professionals invested in your education. Attend an event to discuss the course, the school, and the industry as a whole.
Frequently Asked Questions
What is the difference between the On-campus and online Live and Flex experience?
On-campus programs are held full-time and you are expected to be on campus for each day of class. The Flex and Live program use the same curriculum, but gives you the added flexibility of studying from home.
Are coding bootcamps worth it?
Coding bootcamps offer a lot of things. They offer an opportunity to learn the skills you need to launch a career at a relatively affordable and fast pace.
What's required of you is to find the right bootcamp. Find a place that teaches in a way that fits your learning style, meets your price point and schedule, and focuses on the languages and skills that align with your career ambitions. If you do your research and find the right place for you, then attending the right bootcamp is definitely the right choice.
In sum, if your goal is to learn software engineering skills and to start a coding career, then the answer is an unequivocal 'yes' — good bootcamps are worth it.
Learn more about whether coding bootcamps are worth it for you.
Do coding bootcamps work?
In many ways, coding bootcamps definitely do work, and there's a lot of proof behind that statement.
But it's better to first ask yourself, "What do I want to get out of attending a coding bootcamp?" Asking yourself what your goals and ambitions are is how you'll know if a bootcamp would work for you.
Some people want to just become acquainted with code, which is great, but a full-time bootcamp might not be the best route if you're looking for a basic understanding of coding.
If your goal is to learn to become a software engineer, then yes, coding bootcamps do work.
What is an online coding bootcamp?
While they vary with each course and each school, online coding bootcamps are short-term and often rigorous training programs to help students learn the programming languages and development skills they need to become professional software engineers.
What experience or requirements do you need to join the Software Engineering program at Flatiron School?
We don't require you to have prior coding experience to apply for the Software Engineering program. Our admissions requirements are being at least 18 years old, having a high school diploma or a GED, having a native or highly proficient fluency in English, and completing the admissions process.
Before joining your cohort on Day 1, you will have to complete around 40 hours of prep work to learn the basics of HTML, CSS, and JavaScript so you are prepared to get started straight away.
What programming languages are taught in Flatiron's Software Engineering program?
Our software engineering program offers a full stack web development experience. This means that you'll learn to think and build like a software engineer by engaging with both front end and back end programming languages. The core languages taught at Flatiron School's software engineering program are JavaScript, React, Python, and Flask.
What's the application process like?
The first step is to fill out a written application. Once submitted, you should hear back from our Admissions team within 2 business days regarding the next step. If your application is chosen to move forward, you will be invited to schedule a video call with a member of the admissions team to better understand your learning needs, career goals, and whether the program is the right fit for you. After this point, students receive an admissions decision within a few business days. For some programs, students must complete a technical interview when applying.
What does career services support look like?
The Flatiron School Career Services team exists to help get you hired. We do this in two ways:
Empowering stand-out job-seekers to learn to be no-brainer hires → this is what your Career Coach does!
Building a nationwide network of hiring partners → this is what the Employer Partnerships team does!
What financing options does Flatiron School offer?
I would like to talk to a Flatiron School team member. What should I do?
If you would like to connect with a member of our team, please simply schedule a chat with one of our admissions representatives.
What is Flatiron School's job placement rate?
You can view our latest job placement rates in our Jobs Report.
Our commitment to honesty and transparency is stronger than ever. That's why we continue to release third-party examined Jobs Report each year.