Unlock Employees' Full Learning Potential
Unlock technical fluency and empower your workforce to excel in their roles.
Supported by your organization's tuition benefits program, Flatiron School's part-time training across Software Engineering, Cybersecurity, Data Science, and UX / UI Produce Design enables employees to learn the critical skills needed for organizations to stay competitive during the AI revolution.
Backed by over 10 years of expertise and a 20,000+ strong alumni network, Flatiron School's training accommodates diverse learning styles and are flexible enough for employees to simultaneously maintain full-time commitments.
Ask us how to add Flatiron School to your marketplace, and how we can partner to transform your workforce. 
Explore Our Programs
All curriculum incorporates the latest emerging AI (artificial intelligence) tools.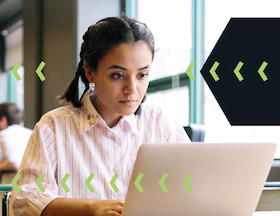 Software Engineering
Build full-stack web applications using back-end and front-end programming languages. Become skilled in programmatic thinking, which will support as they learn new languages throughout their careers.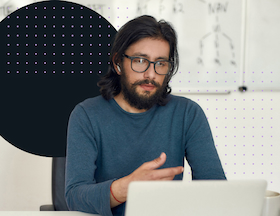 Data Science
Discover how to gather data and apply statistical analyses and machine learning techniques. Answer questions with data, with the ultimate goal of making information as actionable as possible.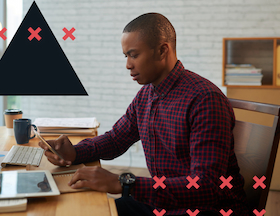 Cybersecurity
Gain a strong foundation in cybersecurity, learning network security and systems security. Discover Python, governance, risk, and compliance, threat intelligence, app security, and applied cryptography.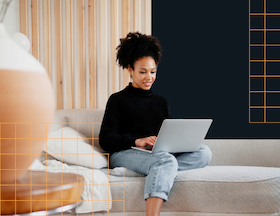 UX/UI Product Design
Realize design concepts through a holistic approach to product design and innovation. Learn credible research methods, product sense and strategy, UX and UI, and service-minded collaboration.
Amazon Career Choice offers eligible Amazon employees the opportunity to pivot careers into higher-paying jobs through retraining. For the past four years, Amazon chose Flatiron School to retrain learners and help them find jobs in their new areas of study.
In 2022, Flatiron School delivered a 32-week remote program to teach learners the foundational skills needed to land an entry-level job in Software Engineering, Data Science, or Cybersecurity. Learners attended the program 12 to 15 hours per week, allowing them to continue working during the program.
Over 300 learners participated and graduated. Ask us how Amazon selected Flatiron School to continue delivering Career Choice programs in 2023 and 2024.