Our Mission:
Enable the pursuit of a better life through education
As a leader in the tech bootcamp industry, Flatiron School believes that education is the best investment you can make in your future. We're committed to helping you learn the skills you need to change your life and your world for the better.
Our programs provide an immersive, outcomes-driven curriculum for students looking to launch a career in software engineering, cybersecurity, data science, or product design. Courses are offered both online and in-person on campuses across the country.
Flatiron School is frequently ranked as a top coding bootcamp by industry publications. In addition to student programs, we also offer targeted education solutions for organizations.

Our History
2012: Flatiron School is founded.
Flatiron School is founded by Adam Enbar, a venture capitalist with a passion for education, and Avi Flombaum, a self-taught computer programmer, to enable pursuit of a better life through tech careers.
2013: First bootcamp to partner with the government.
Flatiron School became the first bootcamp to partner with the government (the City of New York) to increase access among underrepresented groups in tech.
2015: Online Classes
We took our classroom online, expanding access to our programs.
2021: Flexibility & 5,000 Grads Hired
We released live and flex program schedules, adding more flexibility to the student schedule and ultimately making tech careers possible for more people. We also celebrated a big milestone: our 5,000th graduate hired!
Our Values
Make No Little Plans
We knock down barriers, help individuals start life-changing careers, and teach 21st-century tech skills to people of all ages, backgrounds, and experience levels.
Be Scrappy
Get things done. Be resourceful. Embrace change, and thrive in ambiguity.
Work Together
Collaboration is the key to success — we embrace transparency and empower others to succeed.
Radiate Positivity
Be nice, have fun, do what you love — and inspire others around you to do the same.
Pursue Mastery
Always be learning — actively seek and embrace feedback.
Nurture Difference
Seek to understand. Assume positive intent. Actively seek out different opinions. Create space for other voices to be heard.
The Flatiron School Difference
We're changing the way that education is delivered, and helping driven students understand their true potential. Our immersive programs will prepare you for new career opportunities, backed by support from the Flatiron Family.
Award-Winning Curriculum
Our curriculum is regularly reviewed by industry professionals to ensure we are teaching the most in-demand and relevant job skills.
That's why our grads get hired and our award-winning programs are frequently ranked in the top coding bootcamps by industry publications.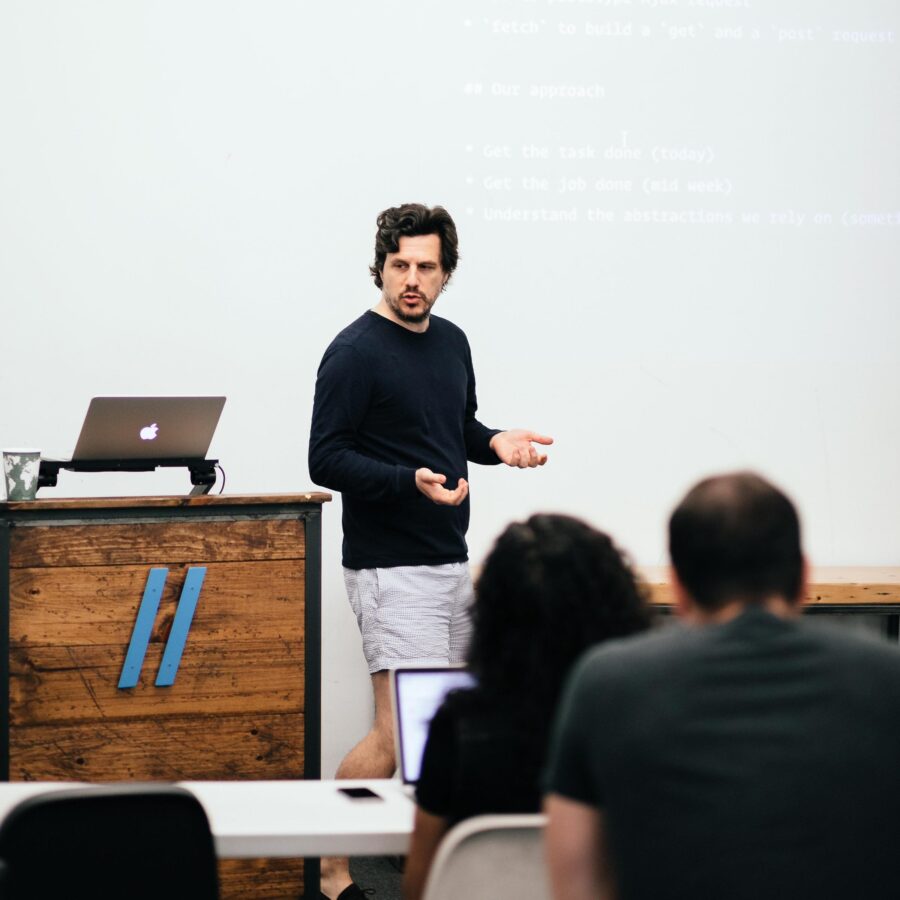 Accelerated Education
Our programs are immersive and accelerated — giving students the option to learn full-time (15 weeks) or on a flexible pace schedule (20, 40, or 60 weeks) to quickly start a new career.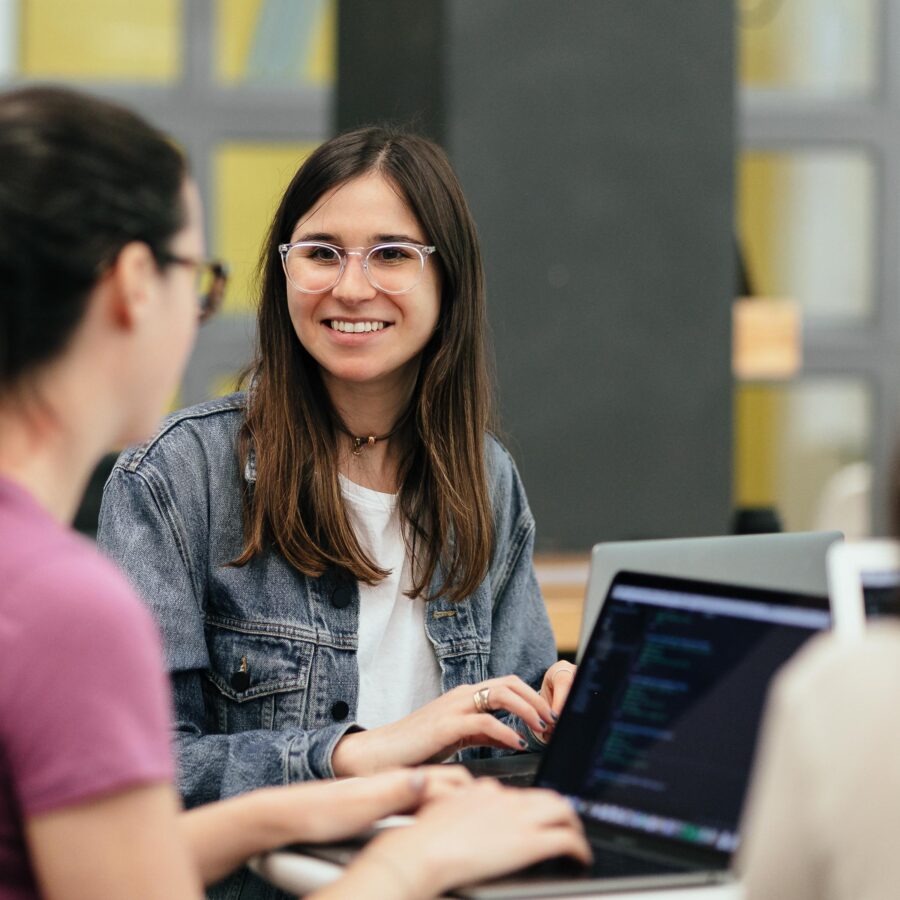 Individualized Career Coaching
All students can get up to 180 days of 1-on-1 career coaching to support their job search. Career coaches help with resume review, mock interviews, personal branding, and strategies to stand out as a candidate.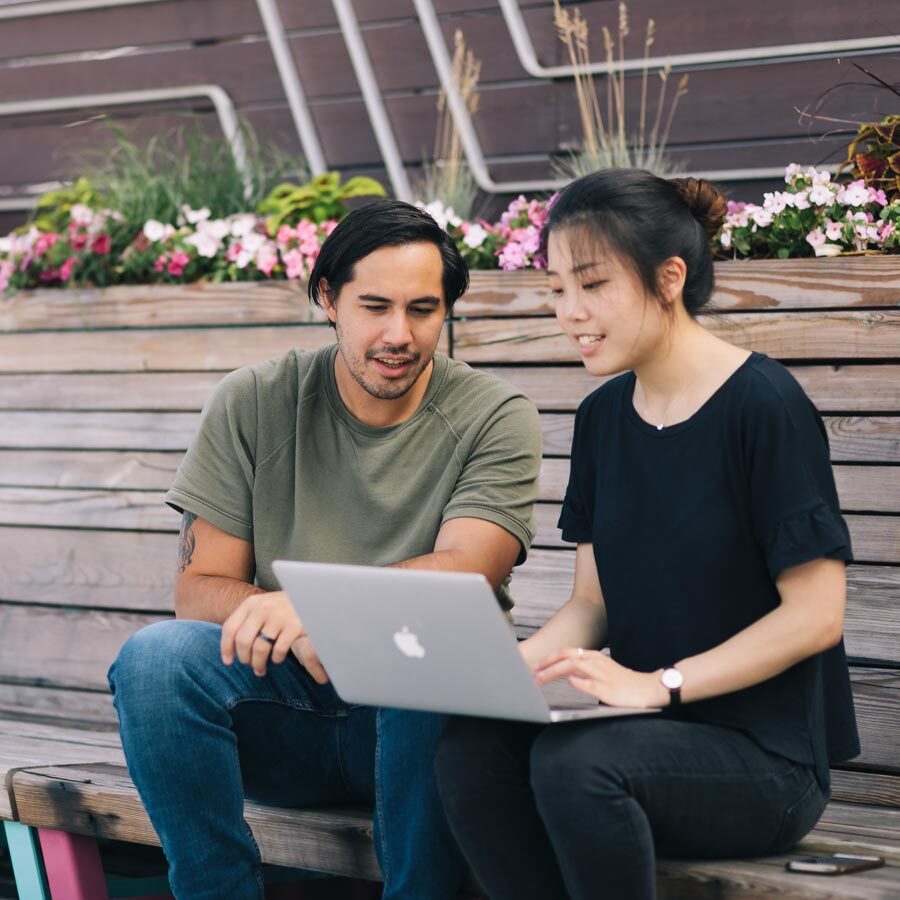 Industry Partnerships
Our Employer Partnerships Team is constantly working hard to create industry partnerships and a robust employer pipeline for Flatiron School grads.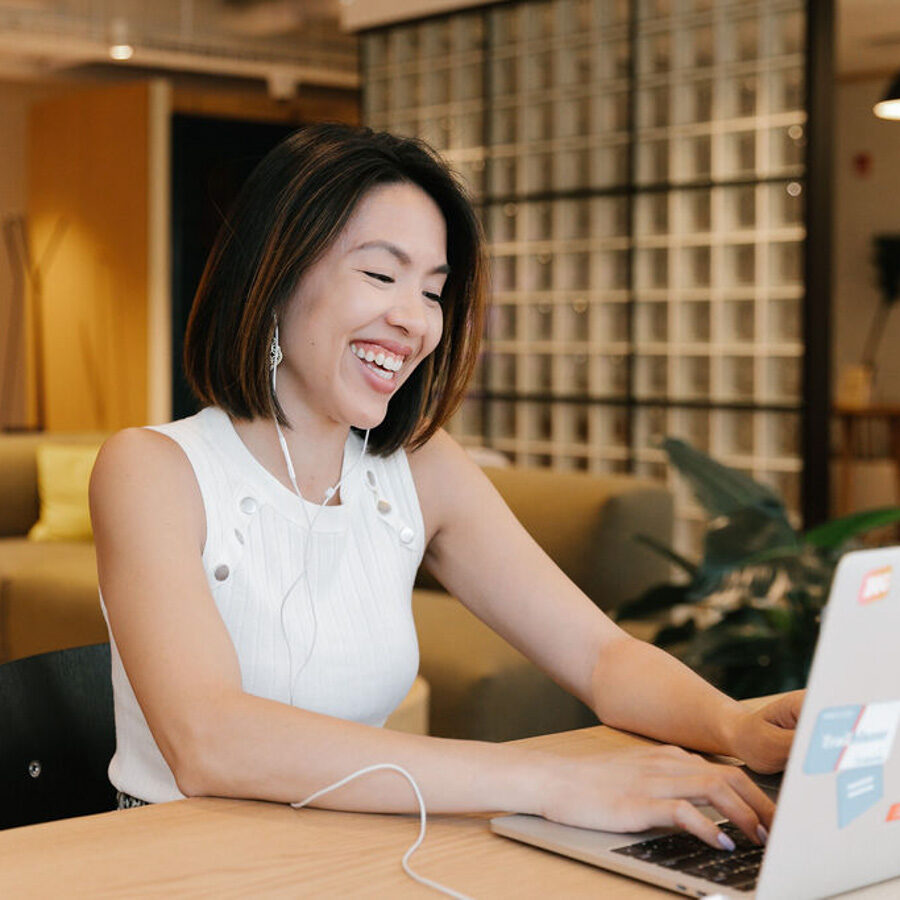 Community is at the heart of what we do.
Learning something new can be challenging. That's why community is built into our curriculum and teaching style. From pair programming to group projects and 1-on-1 mentoring, students are not alone on their journey.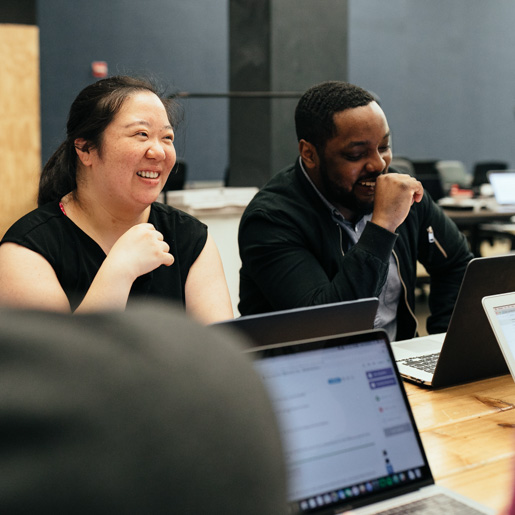 Diversity & Inclusion Matters
From master's students to non-degree-holders, bakers, and bartenders, Flatiron School has experience helping diverse populations successfully transform their skills.
Flatiron School students are 32% female*, 21% Black or LatinX**, and 21% non-degree holding students.
*Data from Flatiron School's audited 2020 Jobs Report: flatironschool.com/jobs-reports
**Self-reported data from Flatiron School's on-campus programs, January 2017 – May 2021
Removing Barriers
Our programs are designed for total beginners. No matter your background or previous education, we remove the barriers so you can learn new tech skills and change your career.
Short on time? We've thought about that barrier too. We have both full-time programs (15 weeks) and flexible pace programs (20, 40, or 60 weeks) to fit the pace of your life.