Amazing Companies Rely On Flatiron School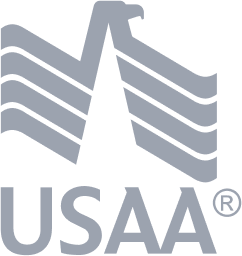 10,000+
graduates from our programs since 2012
4,000+
hours of curriculum, assessments, and labs
Our Commitment to Your Success
Our curriculum is regularly reviewed by industry partners to ensure we are teaching the most in-demand, relevant skills. Our curriculum and teaching methodologies are proven — and can be customized to fit the unique needs of your team.
An Exceptional Learning Experience
I've been lucky enough to partner with Flatiron School in the past when creating a program that helped accelerate women's careers in tech. It was incredibly rewarding to see the success of the program for both the fellows and mentors alike. From that experience I knew that Flatiron School would provide a quality top-notch education to our future fellows and support both them and us to the full extent making sure the program would be successful.
– Liz Hall, Chief People Officer at Splash
Frequently Asked Questions
Training and development of your employees not only shows them your commitment to their professional development, but also has larger benefits to your business as well. Employee development helps fill talent and knowledge gaps in high-growth areas, like tech, within a company.
It also has the added benefit of empowering your employees to take ownership of work and drive change. And most importantly, your investment in their growth helps to retain high-performing talent and decrease turnover, thereby reducing the costs of recruiting and hiring new talent.
By investing in training and development, you can:
Fill talent and knowledge gaps in high-growth tech areas within your company.

Empower and motivate employees to drive change at your company. 

Retain high-performing talent, decreasing turnover. 
Flatiron School is willing and able to work with any industry that needs training in Software Engineering, Cybersecurity, Data Science, and Product Design. We can create a completely tailored solution to fit the needs of your team while drawing on our proven curriculum and experienced instructors.
We offer fast-track learning programs for students to add on to your existing curriculum. You license our curriculum and learning management system then decide how to deliver the program – with your own staff or with Flatiron School's expert instructors. This program is available for universities in our top four discipline areas — Software Engineering, Cybersecurity, Data Science, and Product Design.