You can become a Data Scientist.
Whether you dabble in data, have an existing degree, or are brand new to the discipline, this data science course is for you. No matter where you are in your career, our course takes you from foundational skills to advanced, practical knowledge in as little as 15 weeks. 
This course will jumpstart your path into a new job, new field, or an entirely new career – you decide where you'll go after.
Data Science Career Paths
Data Analyst
Average Salaries in 2022: $69,638 *
The Data Analyst serves as a gatekeeper for an organization's data so stakeholders can understand data and use it to make strategic business decisions.
ZipRecruiter (as of July 2022)
Data Scientist
Average Salaries in 2022: $120,717 *
Data Scientists are big data wranglers, gathering and analyzing large sets of structured and unstructured data. A data scientist's role combines computer science, statistics, and mathematics. They analyze, process, and model data and then interpret the results to create actionable plans for companies and other organizations.
ZipRecruiter (as of July 2022)
Data Engineer
Average Salaries in 2022: $121,948 *
A Data Engineer is an IT worker whose primary job is to prepare data for analytical or operational uses. These engineers are typically responsible for building data pipelines to bring together information from different source systems.
ZipRecruiter (as of July 2022)
Data Architect
Average Salaries in 2022: $135,104 *
A Data Architect (can also be called Big Data Engineer) defines the policies, procedures, models, and technologies to be used in collecting, organizing, storing, and accessing company information.
ZipRecruiter (as of July 2022)
Upcoming Course Start Dates
Course Dates
Start Date
Pace
Campus
Status
April 24, 2023
Full-Time
New York City

Few Spots Left!

May 15, 2023
Full-Time
Online
Open
May 15, 2023
Part-Time
Online
Open
June 26, 2023
Full-Time
Online
Open
June 26, 2023
Part-Time
Online
Open
August 7, 2023
Full-Time
Online
Open
August 7, 2023
Full-Time
New York City
Open
August 7, 2023
Part-Time
Online
Open
September 18, 2023
Full-Time
Online
Open
September 18, 2023
Part-Time
Online
Open
More Dates
It's A Great Time To Get Started
Full-Time
You're ready to commit to a full-time course load. You'll graduate in 15 weeks thanks to a rigorous schedule: 8 hours a day, Monday to Friday.
15 weeks long

In-person or online

Synchronous learning with your cohort 

Course highlights: 

Group work with instructor help

Paired with design sessions

Lab time with instructional staff
Part-Time
Our part-time course is designed for busy people. If you don't have 8 free hours to dedicate a day (same), then our part-time course is for you.
Paced to complete at 40 weeks

Online only

Asynchronous learning at your own pace

Course highlights:

Pre-recorded lessons 

Optional live lectures and office hours

Chat with classmates and instructors via Slack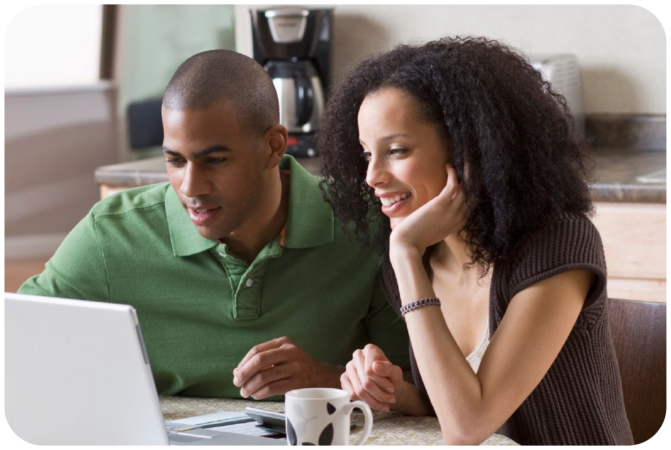 Tuition
Whether you are full-time or part-time, our Data Science program is the same price.
We have 3 easy ways to pay:
Pay upfront
Pay with a loan
Pay in 12 installments of just $1,400
Our Data Science curriculum is tailored to the skills employers look for
No matter what level you're currently at, Flatiron School's Data Science course will turn you into an industry-ready Data Scientist.
Meet our Experienced Data Science Instructors
Our curriculum is created and taught by Data Scientists with years of real-world industry experience. When you join Flatiron's Data Science bootcamp, you'll be trained by experienced professionals.
Greg Damico
Lecturer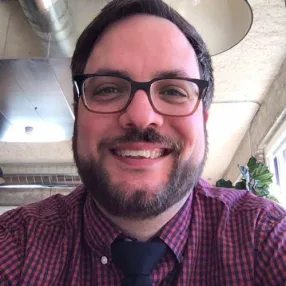 "My favorite project was modeling and counting the different possible final standings for a group of soccer teams at the World Cup."
Angelica (Jelly) Spratley
Instructor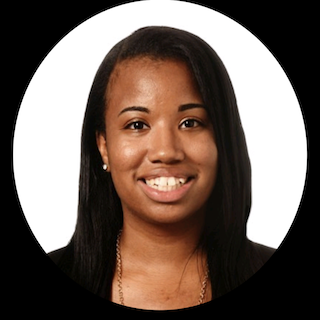 "My favorite project would have to be working for a client in order to help predict substance abuse relapse. Creating this predictive model was very impactful and was the true essence of "Data for Good."
Not sure if our course is right for you? Hear from students who've been where you are. These students took charge of their futures, enrolled in our Data Science course, and jumped head-first into an exciting career.
When you join Flatiron School, you join a community of like-minded students and industry professionals invested in your education. Attend an event to discuss the course, the school, and the industry as a whole.
Frequently Asked Questions
On-campus programs are held full-time and you are expected to be on campus for each day of class. The Flex and Live program uses the same curriculum, but gives you the added flexibility of studying from home.
Data science bootcamps offer a lot of opportunity for anyone looking to break into data science. Though different bootcamps and courses vary, most of them have one goal: to help you learn the skills you need to become a professional data scientist.
Your responsibility is to find a course that teaches you the right skills in a style that aligns with your learning style. That's why, at Flatiron School, we offer courses full-time and part-time, on-campus and online.
If you have a clear vision into your career ambitions, find a course that teaches you the math skills & languages and other data science skills that align with those ambitions. If you do your research well and attend the right place that works for you, then attending a bootcamp is definitely the right choice.
Basically, if you want to become a data scientist, then good bootcamps — and especially Flatiron School — are a good choice for you.
Each data science bootcamp varies — they teach you different skills, languages, disciplines, all in different ways and styles — but generally the term "data science bootcamp" means an accelerated learning program that helps students learn the skills they need to become data scientists.
If you consider "working" to mean that a bootcamp helps you land a new data science job and career, there is a lot of proof that our courses work.
But if you want to just dabble in some data analytics but aren't looking to switch into a data career, then perhaps a data science bootcamp isn't the right option for you. Bootcamps take a lot of commitment, time, and discipline to excel at — it's the type of commitment that would make sense for someone who wants to start a new career, but probably not for someone who's just interested in learning a couple of new skills or hobbies.
But if you're looking to start a career in data science, then good data science bootcamps are a good and efficient route to pursue that ambition.
The first step is to fill out a written application. Once submitted, you should hear back from our Admissions team within 2 business days regarding the next step. If your application is chosen to move forward, you will be invited to schedule a video call with a member of the admissions team to better understand your learning needs, career goals, and whether the program is the right fit for you. After this point, students receive an admissions decision within a few business days. For some programs, students must complete a technical interview when applying.
The Flatiron School Career Services team exists to help get you hired. We do this in two ways:
Empowering stand-out job-seekers to learn to be no-brainer hires → this is what your Career Coach does!
Building a nationwide network of hiring partners → this is what the Employer Partnerships team does!
If you would like to connect with a member of our team, please simply schedule a chat with one of our admissions representatives.
You can view our latest job placement rates in our Jobs Report.
Our commitment to honesty and transparency is stronger than ever. That's why we continue to release third-party examined Jobs Report each year.