What to Look for in a Coding Bootcamp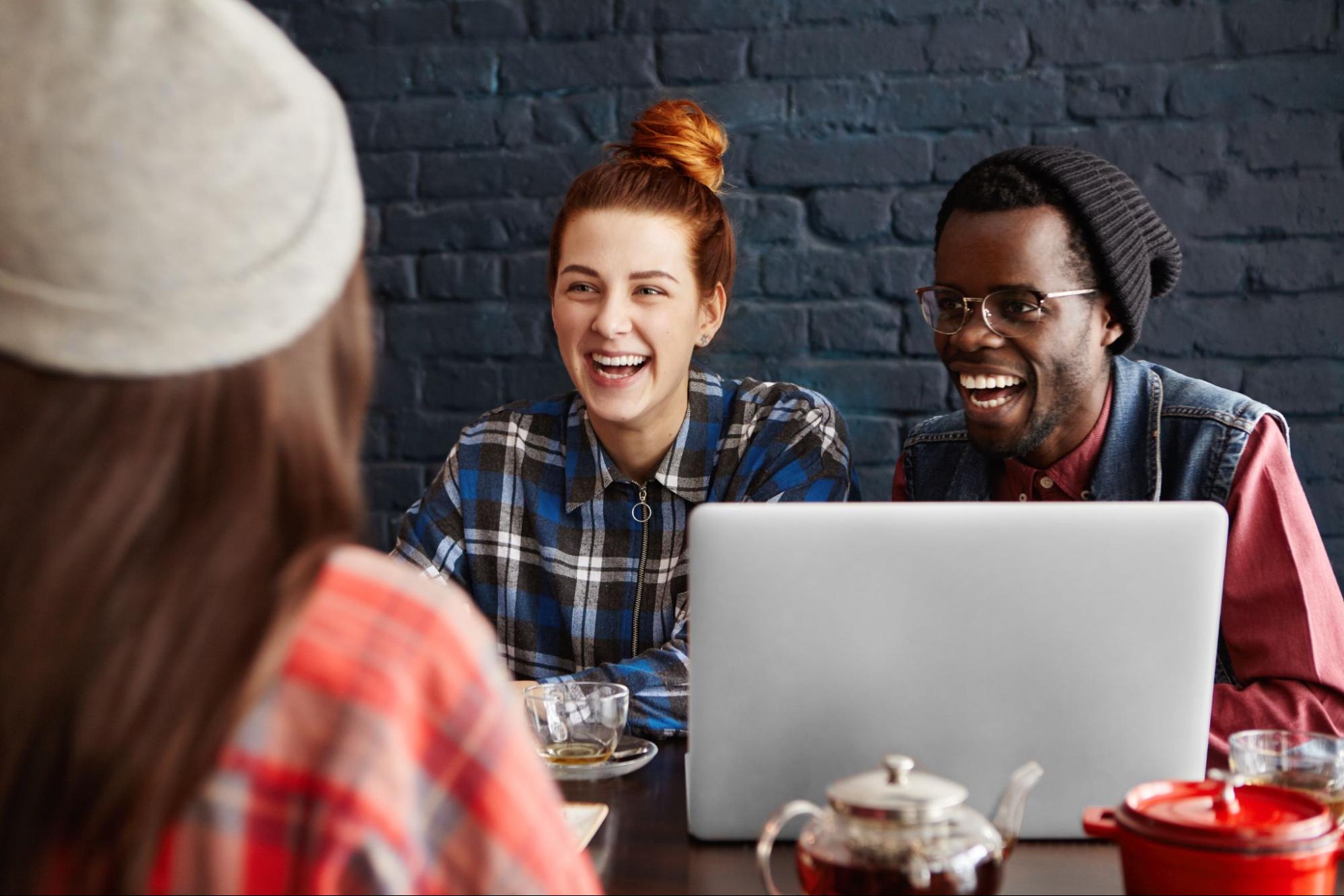 A coding bootcamp can help take you from zero to a coding expert. Find out what to look for in a coding bootcamp.
Reading Time 6 mins
There's a lot to think through when deciding on which coding bootcamp to attend. 
Do you prefer learning full-time or with a flexible schedule? In person or online? What does their curriculum look like? Who are the instructors? Do they help you get a new job after you graduate? How do I pay for tuition? What's your ideal career path, and what do you want to do in the future? 
Each of these questions — and more — should be carefully considered when deciding on a bootcamp.
We will cover 5 things you should look for when choosing a coding bootcamp: 
A curriculum that aligns with your career goals

A schedule that works for your lifestyle

Your preferred learning environment — online or on campus

Career coaching and employment success of graduates

Financing options and scholarships
Tip #1: Look for a coding bootcamp curriculum that aligns with your career goals
There are a ton of career options for coders, which is why many people decide to go to a coding bootcamp. So, ask yourself, why do you want to learn to code? Do you have a specific career goal in mind? 
If so, do some research to find out what programming languages you should learn for your desired career, and choose a coding bootcamp with a curriculum that aligns to your career goals. 
If you want to become a web developer …
Web developers are one of the top 10 most-sought tech careers. To become a web developer, you should definitely learn essential skills like JavaScript and HTML/CSS. Determine if the program you are interested in focuses on back-end development, front-end development, or full-stack development. 
If you want to become a software engineer …
Software engineering programs will likely focus on full-stack development — on both front-end and back-end development. Similarly to a web developer, it is often key to learn JavaScript and HTML/CSS.
If you want to become a network control technician …
Network control technicians typically monitor the overall computer engineering infrastructure of an organization. For this role, you need to look for a curriculum that covers front-end and back-end development. It is essential to have a wide knowledge of software engineering as a technician often troubleshoots and solves issues in a company's computer systems.
Tip #2: Look for a bootcamp that offers a schedule that works for your lifestyle
Some bootcamps can accommodate any schedule, with the option of attending either full-time or at a flexible pace to complete the program, while others can't.
There are benefits to both options, with the most important factor being your own lifestyle and how a bootcamp will fit your current schedule. 
Pros of full-time bootcamps
The fast-track to completing your program — lengths vary, but are usually around 15 weeks or so

There's more accountability since you'll learn in a cohort and collaborate with others on a fixed schedule

Full-time is best for people who can dedicate a lot of their time to learning, want to complete their bootcamp at a quicker rate, and want to be fully immersed in the program. 
Pros of flexible pace bootcamps
A flexible schedule naturally fits more people's schedules

Even with flexible options, lengths can vary. At Flatiron School, you have the options to complete the program in 20, 40, or 60 weeks.Set your own pace and complete the program anywhere from 20 weeks to 60 weeks. 

This option is best for people who need more flexibility in their schedule, want to work at their current job while learning new skills, or prefer to learn at their own pace. 
Need even more flexibility? Flatiron School offers a flexible pace coding bootcamp program that you can complete in 20, 40, or 60 weeks. This program is a great option for career-changers that need to maintain a job while they are completing bootcamp. Plus, you can change the pace at any point to fit your unique schedule needs. 
Tip #3: Find the right learning environment for you: On-campus or online
Depending on how you learn best, it might be important to choose a program that lets you study on campus, online, or a mixture of both. There are certain advantages to either route. Here are some things to consider when making your decision about the learning environment. 
Campus
The on-campus experience offers community, connection, and local learning. This may not be an option if there isn't a campus location near where you live. 

Learning on-campus is best for people who want to network in person and build friendships. You might encounter someone who is further along in a program and can help you solve a problem or give you some much-needed advice. 
Online
Online bootcamps offers more flexibility t. These courses can be completed anywhere, which is helpful if you don't live close to a campus. 

Online is best for people who don't live near a physical campus location and who need flexibility for class hours and location.
Tip #4: Do your research on job placements and student outcomes
Most coding bootcamps will publish a report on the job placements of their graduates (if they don't, that's a red flag). 
But, you should research how their report is compiled and what stats go into their reporting numbers.
For example, Flatiron School was the first bootcamp to publish an independently verified jobs report. This means that the jobs report from Flatiron School was examined by an independent third party organization so you can trust the validity of the data.  
Not all bootcamps are so transparent with their job stats, so be sure to understand how they've calculated their numbers.
You owe it to yourself to read through the reports and understand the samples used.
Pay close attention to how many students get jobs, how long it takes for them to get jobs, their average starting salaries, and if they're finding jobs in the field they are targeting.
How long does it take students to get a job after graduation?
The time it takes to get a job is contingent on a variety of factors. For example, you may have to complete certifications before you get hired. But, excellent bootcamps will include career services to help you navigate the job search after graduation. 
Most high-quality bootcamps provide career services. At Flatiron School, every student is entitled to our extensive career services.
How many students land roles in the right field?
With the Flatiron School, 86% of students landed roles in their field. This number includes both campus and online students. 
What are their average starting salaries?
At Flatiron School, the average starting salary across campuses and different programs is $74,962 for those job-seeking on-campus US graduates who accepted full-time salaried jobs during the reporting period and disclosed their compensation. See full Jobs Report.
Tip #5: Look Into Financing Options
Bootcamps are a much more affordable option than a four-year college program or bachelor's degree. However, there are still some costs associated with the programs. Outside of paying upfront for a program, there are loan and scholarship options. 
Scholarships
There are several scholarship options when it comes to coding bootcamps. Flatiron School offers several scholarships, from scholarships based on merit to scholarships to help close the gender gap in tech.
Loans
Loans are typically offered through Ascent and Climb. You could also consider private loan options through your local bank.
You can also talk to an admissions rep about financing options. Schedule a 10-minute chat with admissions to learn more. 
Are coding bootcamps worth it?
Coding bootcamps can offer you the opportunity to learn the skills you need to launch a career at a relatively affordable and fast pace. Now more than ever, the demand for tech jobs with coding experience is high. As our world shifts to the "internet of things,"  it's necessary to have software developers, security analysts, and more in place.  
But ask yourself — are you attending a bootcamp to start a job as a software engineer? If so, a good bootcamp is absolutely worth it for you.
Summary
Ultimately, it is up to you to know when you are ready to apply to a coding bootcamp. In the meantime, attend a free coding bootcamp event. That's a great way to see if you are interested in the program. 
If you think you might be coding bootcamp, book a 10-min chat with Flatiron School's admissions team or apply now. 
Disclaimer: The information in this blog is current as of 4 June 2021. Current policies, offerings, procedures, and programs may differ. For up-to-date information visit FlatironSchool.com.
Posted by Katie Gillen / June 4, 2021