What Does a Cybersecurity Engineer Do?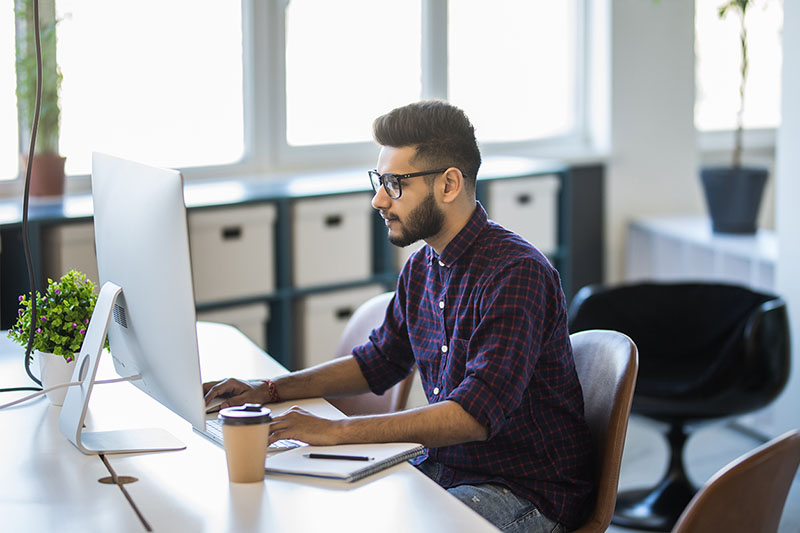 Thinking about a career in cyber security? Here's everything you need to know about what a cybersecurity engineer does.
Reading Time 7 mins
The ongoing threat of cyber attacks has led governments and companies to employ increasingly sophisticated teams and techniques to oversee their information and hardware security, respond to threats, and investigate intrusions on a forensic basis. Security Operations Center (SOC) teams now boast a number of roles, ranging from frontline respondents to attacks, to individuals responsible for the overall architecture and management of the teams and technologies involved.
But in the field of cybersecurity, few roles are more central than the cybersecurity engineer. In this article, we will examine the career of a cybersecurity engineer, including the next steps you should take if you are interested in learning more.
What is a cybersecurity engineer?
Cybersecurity engineers directly recommend and oversee the tools and methods used to keep systems secure. In addition to assessing and responding to threats and vulnerabilities in real-time, engineers need to keep a close eye on industry developments and provide their companies with the latest methods to keep ahead of new or emerging threats to their systems, such as malware, ransomware, and hacking/intrusions.
And as senior-level members of a security team, they are likewise ready to get directly involved in penetration testing, system analysis, and the ongoing search for vulnerabilities – while also carefully documenting and sharing the policies and procedures their firms will need to take to execute on the complex daily process of keeping their networks secure.
With their diverse skills and deep understanding of a company's networks, cybersecurity engineers are poised to work in any number of senior roles in security as their careers advance. But what specifically do cybersecurity engineers do, and what are the opportunities in the field?
Cybersecurity engineer job responsibilities
Security engineers must have a range of talents that address the most common and critical vulnerabilities a company may face. A cybersecurity engineer must be able to assess penetration testing, and work with pen testers on new threats that have emerged in the industry.
They need to be able to review new hardware and software options for ensuring network security, and to understand specific threats their company may face from hackers. They are critical stakeholders in real-time assessment, mitigation, and prevention of threats, as well as in live incident response and defense.
And while they may get pulled into troubleshooting everyday problems in the network, they are also asked to help drive broader company initiatives for a healthy network, such as change management, security audits, etc. Critically, as members of a Security Operations Center (SOC) team, cybersecurity engineers are typically responsible for documenting and maintaining policies and procedures related to security concerns. This gives them a strong view of a network's structure and defense, from the top down to the most granular level.
Their work in these areas can come in many forms. Cybersecurity engineers are strong programmers in multiple languages, and use them not only to evaluate or build the latest solutions, but also to deconstruct the malicious codes and applications used to attack their systems. And because their efforts must fit the nature of their business, they need to be prepared to work in general purpose languages like Python or C++, but also in languages specific to web or application work.
Cybersecurity engineer qualifications
With such a central role, it is important to understand the qualifications a cybersecurity engineer must typically have. It usually starts with a degree in Computer Science, Information Technology (IT), Systems Engineering, or another similar major that demonstrates a level of competence in core industry areas.
It is possible to get into cybersecurity engineering without such a degree – such as by way of a certification. These are used for the same purpose as a college degree: to demonstrate to prospective employers that you have the core hard skills required to succeed in the cybersecurity engineering space. For this reason, many of these certifications are pursued even by those with a relevant degree and industry expertise.
Examples of common certifications include:
On top of that, engineers will typically have two or more years of work experience in cybersecurity. Often, this will be in a specific area such as intrusion detection/response; network troubleshooting; or working as a cybersecurity analyst.
Not only will this give you the day-to-day skills required to succeed in the role, it will also help you practice some of the programming languages common in the cybersecurity engineer field, including:
Python, a core language in task automation, penetration testing, and malware analysis;
Java, a key language for web- and app-related security issues, including penetration testing;
C/C++, a critical language for developing new applications, testing code integrity, and reverse engineering malware;
And several others.
Likewise, cybersecurity engineers will often have a solid understanding of their particular company's systems and operations. Past work in information technology, and an understanding of the network architecture, firewalls, and entry points, helps a cybersecurity engineer do their job effectively.
Finally, cybersecurity engineers need to be great communicators and teachers. Their efforts to correctly document and distribute security policies, procedures, and best practices will be critical – both within a SOC team and across the entire firm. Likewise, their ability to work with team members in real-time, high pressure situations such as active intrusion response must be as solid as their skills at completing a satisfactory report for internal or external auditors.
The good news is that the skills that make for great cybersecurity engineers also bode well for development over time into higher-level jobs within a firm, including management and architecture roles.
Cybersecurity engineering job opportunities
In May 2021, a job tracking database run in cooperation with the US Department of Commerce reported that there were nearly 500,000 open jobs in cybersecurity across the United States of America. With the ongoing headlines on cyber incidents affecting countries, companies, and individuals, this job gap only promises to expand. This bodes well for individuals seeking to get into cybersecurity, even if they lack the traditional degree or backgrounds listed above.
In addition, the depth of understanding cybersecurity engineers have about a company's systems promises to give them an edge in developing long-term career growth over time.
As you grow in your cyber career, here are some of the more senior positions that could be possible:
Chief Security Architect, responsible for the overall analysis, development, and implementation of threat analysis and protection systems, as well as relevant systems development and education.
Information Security/Forensics, in which specific intrusions are investigated for clues as to the techniques used and the possible identity of the attackers.
Lead Engineer, responsible for overseeing a team of cybersecurity experts in the execution of their roles.
Chief Information Security Officer (CISO), responsible for the overall health and integrity of a firm's security programs and staff.
Additionally, a cybersecurity engineer can also easily fit themselves into key focus areas; for example, they can use their knowledge of the firm's networks to operate as a high-value penetration tester. They can also become a cybersecurity consultant, working with different clients to help keep their data and systems protected from the ongoing threats that emerge in the field.
Whatever your long-term area of interest in network security, experience as a cybersecurity engineer will be a key role in bringing you the experience and credibility required to advance your career.
Cybersecurity engineer salaries
Want to know what cybersecurity engineers earn? Obviously, it varies from market to market. Here are some of the most important metropolitan areas along with average salaries, but you can learn more in our post, "Cybersecurity Engineer Salaries: How Much Do They Make Across the Country?"
Source: ZipRecruiter & Indeed, July 2021
Salaries current in July 2021:
New York City average cybersecurity engineer salary
San Francisco (California) average cybersecurity engineer salary
Washington, D.C. average cybersecurity engineer salary
Boston average cybersecurity engineer salary
Chicago average cybersecurity engineer salary
Miami average cybersecurity engineer salary
Austin average cybersecurity engineer salary
Houston average cybersecurity engineer salary
Seattle average cybersecurity engineer salary
Los Angeles average cybersecurity engineer salary
Denver average cybersecurity engineer salary
Nationwide average cybersecurity engineer salary
How to become a cybersecurity engineer
Cybersecurity engineering promises to remain a critical and exciting career opportunity for the foreseeable future, and the current job gap bodes well for those looking to transition to the field.
Interested in learning more about the next step in a career as a cybersecurity engineer?
Book a 10-minute chat with admissions to learn more about Flatiron School's cybersecurity bootcamp programs.
Disclaimer: The information in this blog is current as of 2 August 2021. Current policies, offerings, procedures, and programs may differ. For up-to-date information visit FlatironSchool.com.
Posted by Michael Middleton / August 2, 2021