Unhappy With the Real Estate Industry, This Alum Made the Switch to a Career in Tech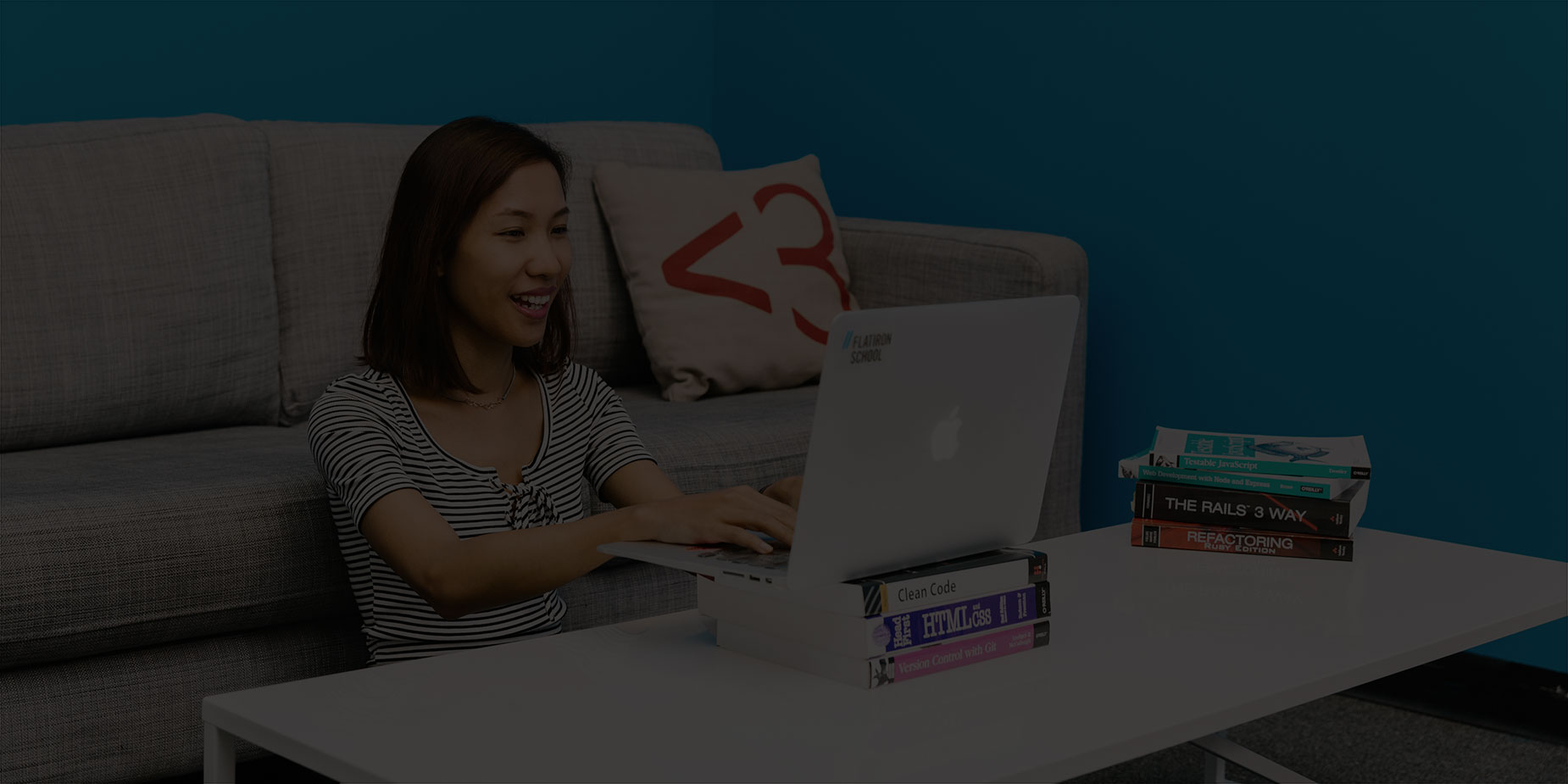 Lucas, a Flatiron School Washington, D.C. graduate, discusses how he was able to gain the skills he needed to make a successful career change.
Reading Time 3 mins
At Flatiron School, our success is our students' success — when students get jobs, we achieve our mission of enabling the pursuit of a better life through education. But, students' stories don't end after they graduate. In this series, we chat with Flatiron School's alumni community about their journey into coding, and how that journey transformed their life.
Lucas E. has spent the last six years living in Washington, D.C. where he worked as a real estate development project manager. He worked on all phases of development, but said he faced a moral quandary. He was working for a for-profit real estate developer "during an affordability crisis," he recalls. Lucas also recognized the rapid growth of the Washington, D.C. residential market was coming to an end.
His interest in tech guided him toward pursuing software engineering as a career. After a few false starts, Lucas enrolled in Flatiron School's in-person Software Engineering Program. Now, he's working as front-end web developer for a company that provides software solutions for nonprofit organizations.
Below, Lucas, a Flatiron School Washington, D.C. graduate, discusses how he was able to gain the skills he needed to make a successful career change.
Choosing a new career
While Lucas knew he wanted to pursue a career in tech, he wasn't sure how to begin his education. In fact, it took him a few tries before getting it right. "I started and gave up on several self-led online learn-to-code tutorials," said Lucas.
Rebekah Rombom, our General Manager of Delivery, has used exercise to highlight different learning styles. If you want to get in shape, some people might just need a pair of sneakers and they'll start running and working toward their goal. If you're that type of person, you'll be able to find success in a self-paced program.
If you like having structure, maybe a social or a communal element, then maybe joining a gym is the right move for you. Similarly, joining a full-time online or in-person bootcamp will be the right move. You'll have a support system and you won't feel alone as you face challenges.
Lucas discovered, through some trial and error, that having more support was necessary if he wanted to become a software engineer. "I decided that, for my learning style, I needed an intensive in-person program," said Lucas.
Key takeaway → Identifying your learning style will help you find success as you change careers. Remember, the "best" bootcamp is the one that's right for you and your needs.
The Flatiron School experience
Lucas was already familiar with bootcamps before he began his research. "I was aware there was a spectrum in quality, reputation, and outcomes," said Lucas. He knew bootcamps would be an accelerated learning experience that provided practical skills and may be, at times, "challenging and exhausting."
Lucas prioritized three factors while researching coding bootcamps. "I focused on outcomes and reputability," said Lucas. "Flatiron School's outcomes report definitely inspired confidence, and the WeWork acquisition was also a strong signal of confidence." (Note: Flatiron School is no longer a part of WeWork
His learning style was another factor while choosing a bootcamp. If a bootcamp's teaching style didn't mesh with his learning style, Lucas would likely feel frustrated and might not get the most out of his experience. "Flatiron School's free Coding Bootcamp Prep, offered through the Learn.co platform, worked really well for me," said Lucas. "It was challenging but not too challenging, and I felt driven forward by the lessons."
With his criteria met, Lucas enrolled in the Software Engineering Immersive at Flatiron School's Washington, D.C. campus.
Key takeaway → There's no objective "best" bootcamp experience. Spend time reading student reviews, evaluate the syllabus, and see if the coding bootcamp looks like a good fit.
Disclaimer: The information in this blog is current as of 1 February 2019. Current policies, offerings, procedures, and programs may differ. For up-to-date information visit FlatironSchool.com.
Posted by Flatiron School / February 1, 2019