Essential Workers Scholarship makes more diverse experiences possible in the tech industry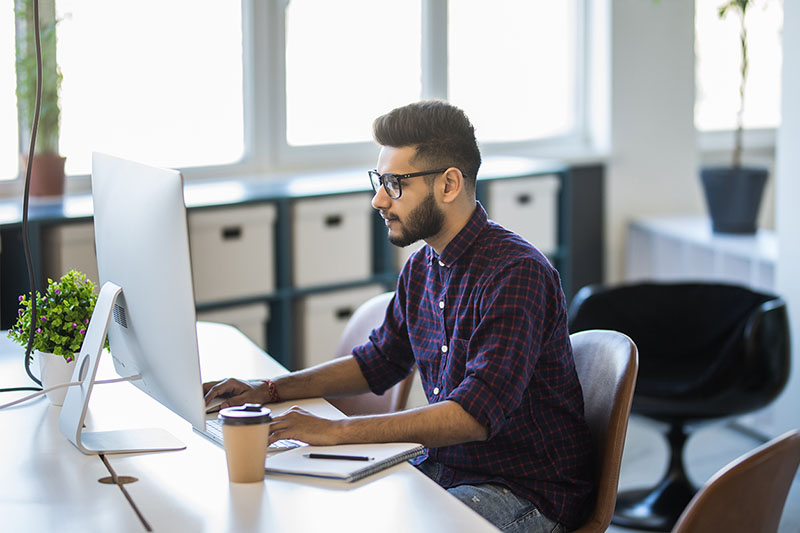 Flatiron School's new scholarship offers opportunity for essential workers to start a new career in tech.
Reading Time 1 min
At Flatiron School, we believe in the importance of bringing diversity and more diverse experiences to the tech industry. Our programs are designed with this in mind — people from any background and work experience can learn tech skills and change careers.  
Our new Essential Workers Scholarship provides opportunities for individuals with the passion, dedication, and will to change things, especially if they've experienced roadblocks before. Students who are awarded the scholarship can receive up to $1,500 and start learning with no deposit down.
The scholarship is open to: 
Essential workers, as defined by federal criteria for eligibility;

Individuals age 18 and older;

And who successfully complete Flatiron School's admissions process. 
Students that qualify as essential workers and meet the award criteria will receive a partial scholarship of $1,000 towards tuition. Students can receive an additional $500 under certain income-based qualifications. See the Essential Workers Scholarship webpage for more information on eligibility. 
If you or someone you know is ready to make a career change into tech, or is exhausted from the strain of 2020, and seeking a new career challenge, apply for Flatiron School's Essential Workers Scholarship. Apply now to start learning for your new career in software engineering, cybersecurity, data science, or product design. 
This scholarship was created in partnership with EssentialWorkers.com and is open to all eligible individuals, not exclusive to EssentialWorkers.com members. 
Disclaimer: The information in this blog is current as of 10 August 2021. Current policies, offerings, procedures, and programs may differ. For up-to-date information visit FlatironSchool.com.
Posted by Blair Williamson / August 10, 2021