Flatiron School exists to empower career changers. That's why we're thrilled to once again partner with Amazon Career Choice, an innovative program providing Amazon employees with opportunities to learn new skills and embark on new careers outside of Amazon.
Eligible Amazon Associates can apply their Career Choice benefits to fund their program tuition – three specially-designed courses are available in cybersecurity, software development, and front-end engineering. Applications will be accepted until February 3, 2023, and the next cohorts start February 27, 2023.
For any questions please contact our team.
Our Amazon Career Choice Courses
Based on your location, Amazon Associates may be eligible to enroll in one of the following online courses:
Companies that hire from Amazon Career Choice
Course Details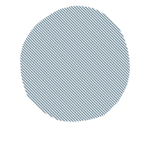 Dates
First Day Feb 27, 2023
Last Day Oct 13, 2023
Graduation Day October 20, 2023
Weekly Time Commitment Students can expect to work 15 hours a week to keep up with weekly assignments. There are no set times students are required to be available.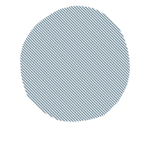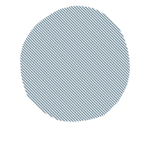 Instructor Support
Workshops: M, W, F 12:00 pm – 2:00 pm ET
Office hours: T, Th: 11:00 am – 12:00 pm ET and 4:00 pm – 5:00 pm ET
It is highly encouraged, but not required, that students attend the live workshops. All workshops will be recorded. In addition, students are able to ask Instructors questions and receive responses between 9:00 am and 6:00 pm ET throughout the week via our Q&A platform.
Amazon Career Choice Payment Request Process
Visit AtoZ, log in, and select "Resources" under the "Profile" section
Select "Career Choice"
Choose the "Pathways" track (Skip this step if applying in Canada)
Select the "Explore Amazon-approved schools"
Update filters to include Amazon Select Career Programs
Explore schools and programs in your area, and enroll with your school
Select request tuition payment and confirm that you have been accepted by your school before starting the payment request
Confirm start and end dates and enter student ID
Review payment request information and e-sign release
Select "Request Payment" to send the payment request to the school to submit your application
Find your next opportunity with the help of an experienced Career Services team
After many years working with passionate students and helping them launch careers they love, we have a keen understanding of what goes into finding your first job in tech.
Individual Career Coaching Sessions
During your job search, your Career Coach will be your 1-on-1 partner and guide. To set you up for success, coaches help with everything from resume review, interview prep and networking to reviewing and negotiating job offers.
Job-Search Framework
Our tried-and-true framework includes access to our Career Prep Track, which contains hundreds of resources to help with your job search and keep your skills sharp. You will also have the opportunity to attend a series of live career workshops toward the end of your course.
A Global Network of Employer Partners
Flatiron School's Employer Partnerships team tirelessly advocates for our graduates when building relationships with hiring managers at top global companies.
3
Courses: Amazon Data Analytics, Amazon Software Development and Amazon Cybersecurity Analytics
839
Amazon Associate Enrollments
June 2022
First Job Placement
2022 Program Highlights
Flatiron School is proud to share highlights from our 2022 Amazon Career Choice partnerships.
Congratulations to all the graduates of our 2022 programs!
Frequently asked questions
Amazon Career Choice tuition vouchers can be used for three specially-designed courses: Amazon Cybersecurity Analytics and Amazon Web Development.
All courses require a part-time commitment for 32 weeks.
Students can expect to spend 15 hours per week on their course, including online class time and independent study.
Our next courses will start in February 2023 and end in October 2023.
You must be a full- or part-time U.S. Blue Badge employee who has completed 90 continuous days of employment at Amazon by the first day of class (February 27th, 2023). 
You must have a high school diploma, GED or equivalent.
You must be located within reasonable commuting distance of one of our 2023 locations. See the full list here.
These courses are delivered 100% online. Depending on your location, you may also have the opportunity to connect with fellow students on-site in Career Choice classrooms.
Our Amazon Career Choice courses are beginner-friendly. While you should have computer literacy, no previous experience with coding, software development or cybersecurity is required.
Enrollment in these courses is funded through Amazon Career Choice tuition vouchers – there is no additional tuition to enroll. Visit amazoncareerchoice.com for more details.